These are my favorite tools that I use for all my sculpts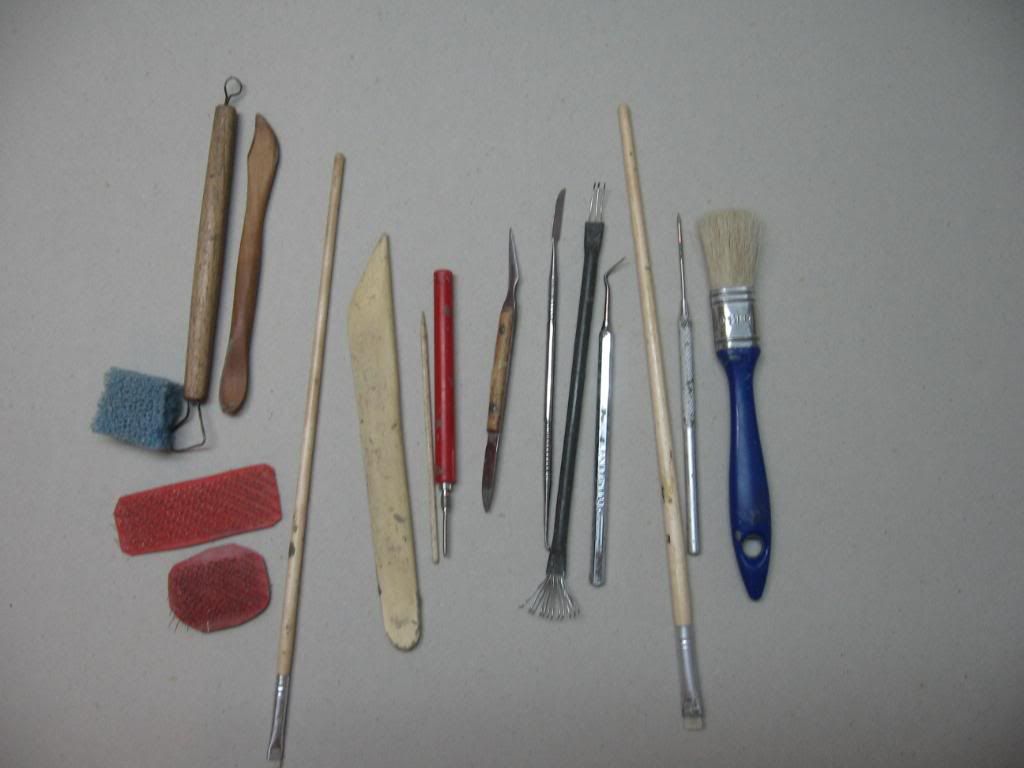 These are the tools I use to sculpt forms: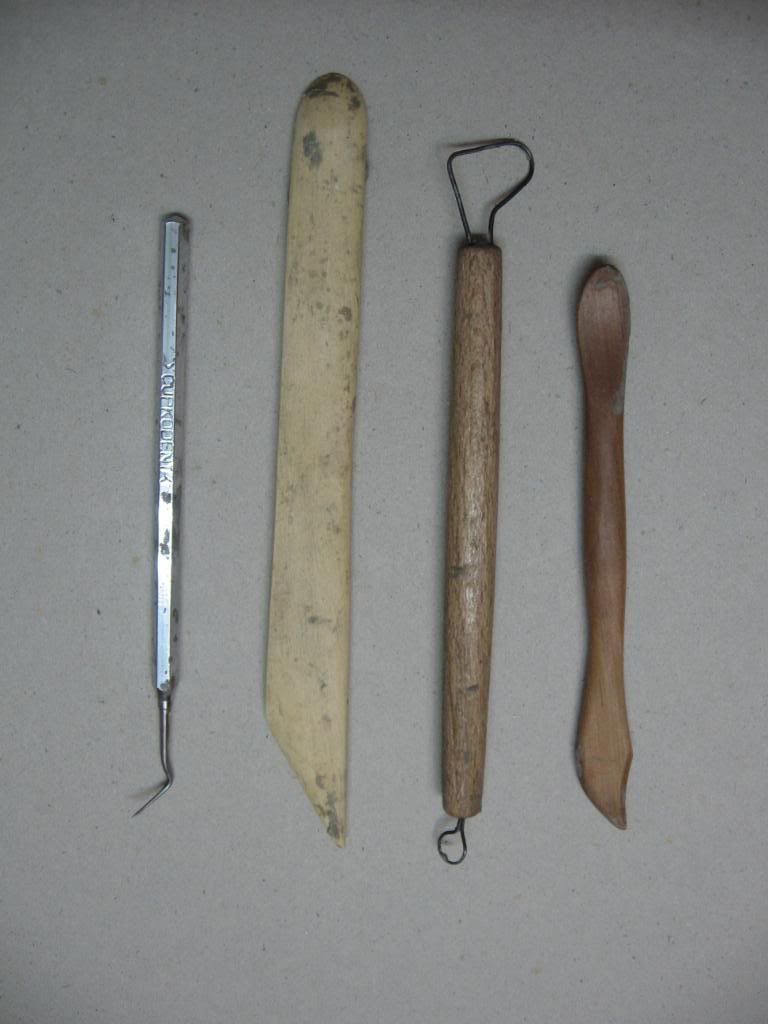 I use these to make pore texture on the skin,each of them give you different shape and size of the pores: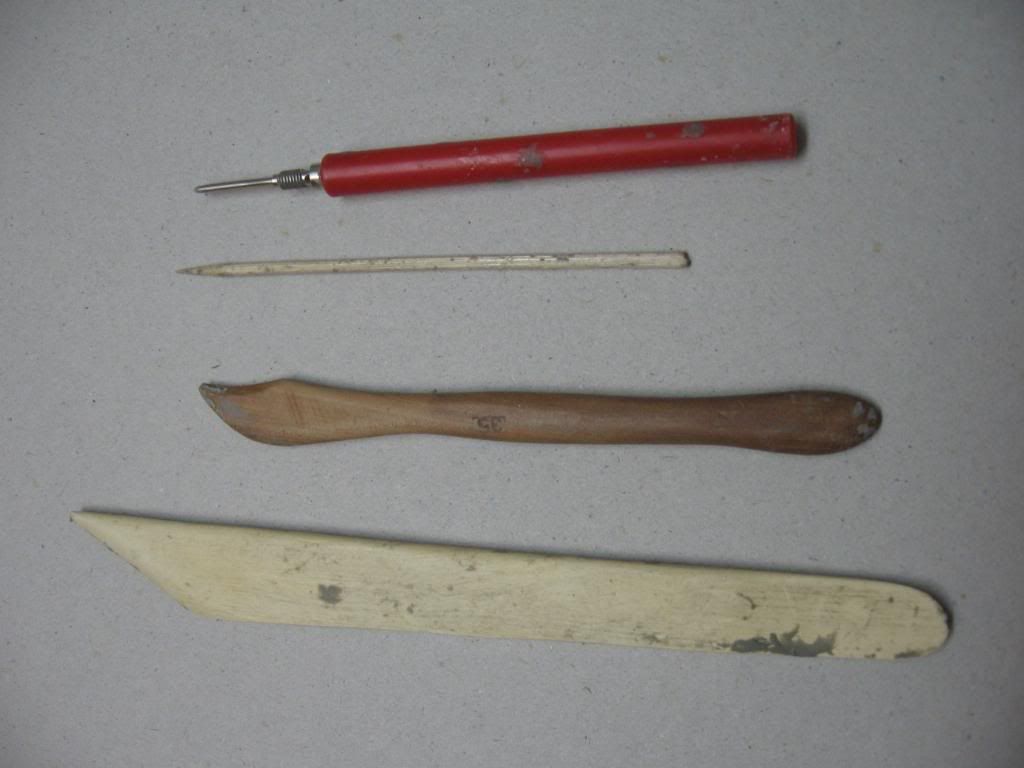 These dental knives are used for creases and wrinkles,cat brushes are for creating skin lines and for softening detail,and the rake/claw tool is for crosshaching textures and wrinkles: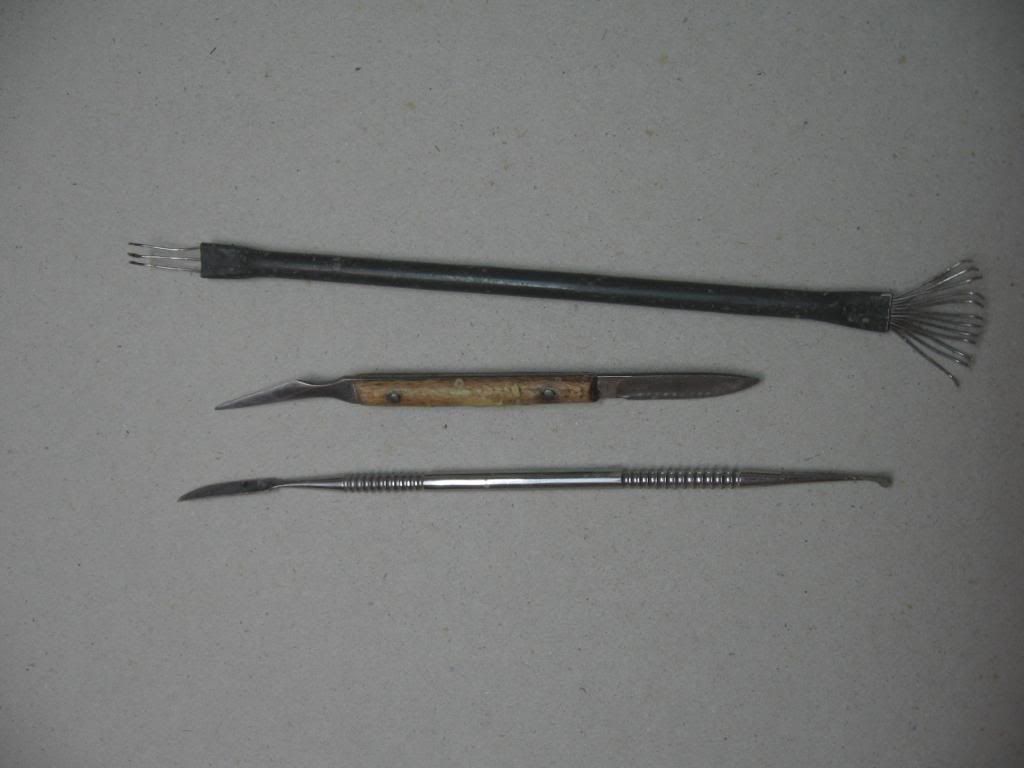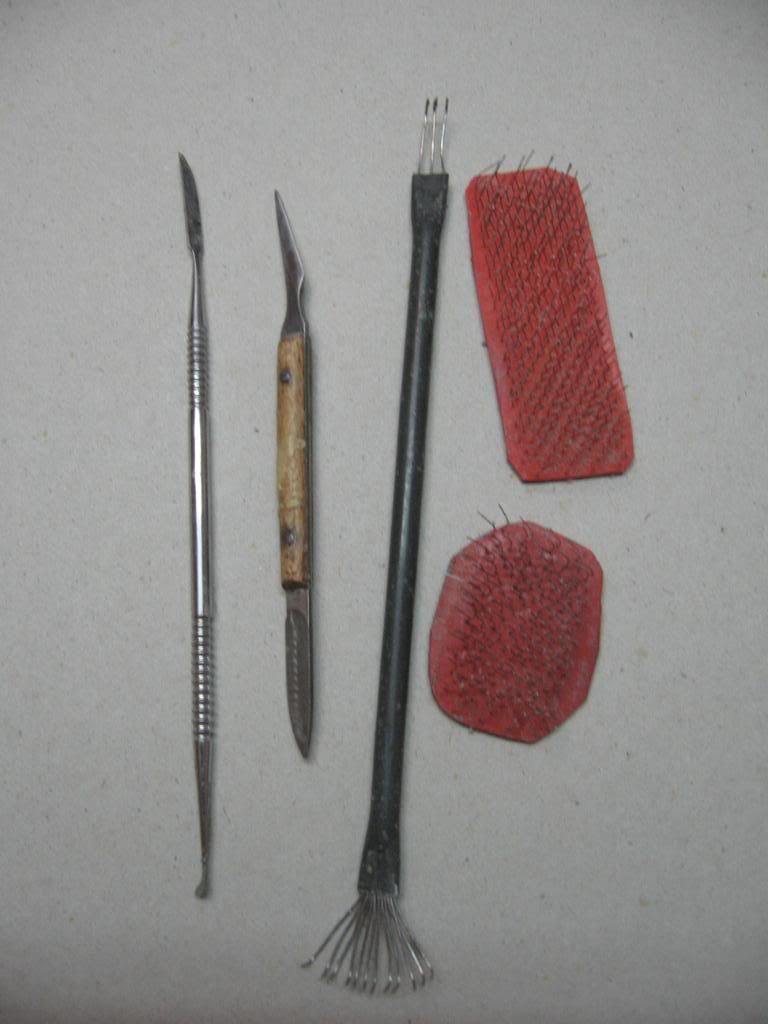 This needle tool is used for making goose bump texture: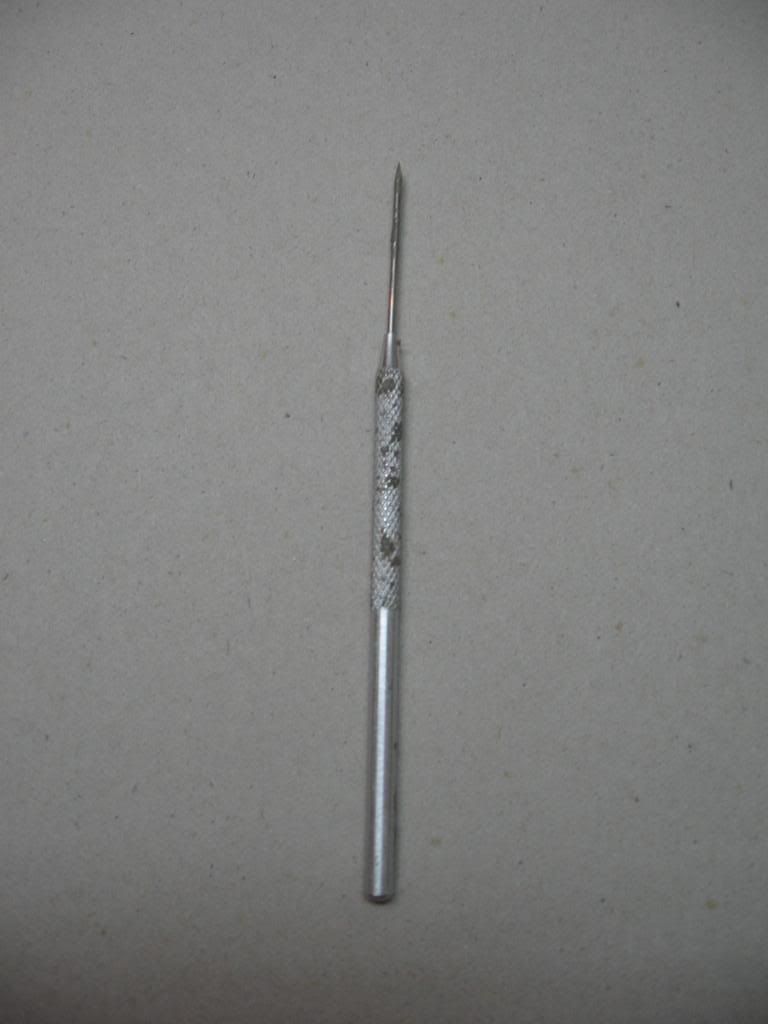 And finally brushes and a stipple sponge that I use for softening the detail: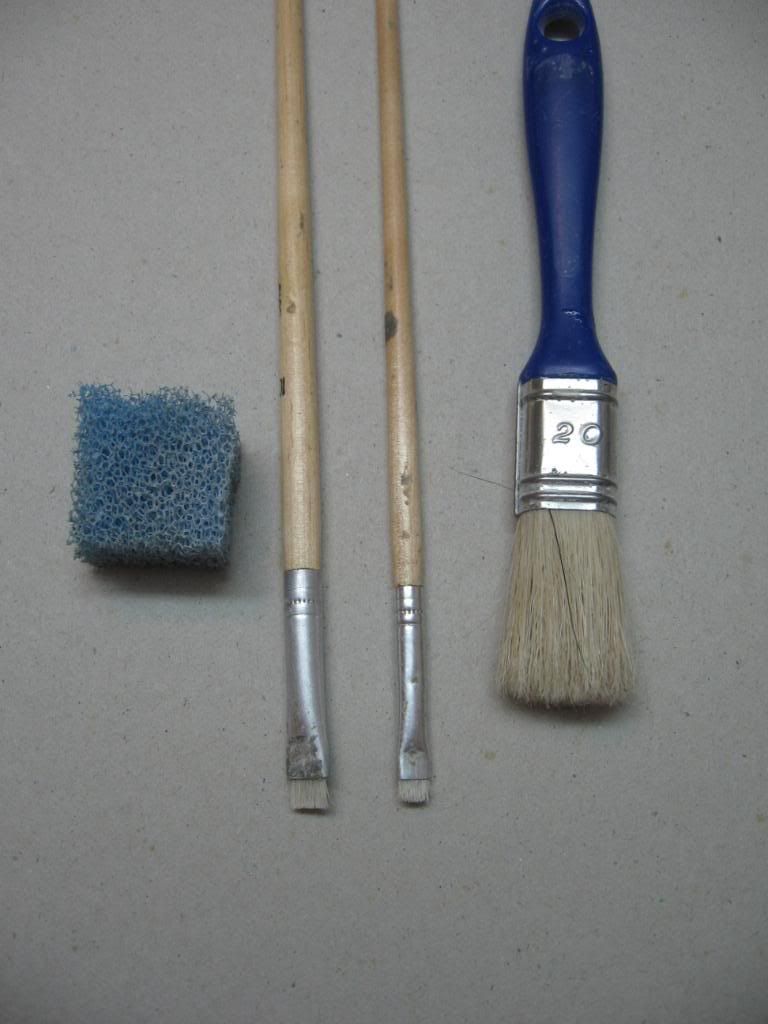 Now,before I start,you should look at a lifecast to see the textures,you shall notice that all of the wrinkles and pores have directions and a pattern that they follow,so when sculpting you should copy the pattern so you wouldnt end up with an unnatural look of the skin texture.
I am doing this randomly just to show how to achive different effects on the clay,this is not a sculpting guidance.
I use this tool to create directional pores,I use a random punching motion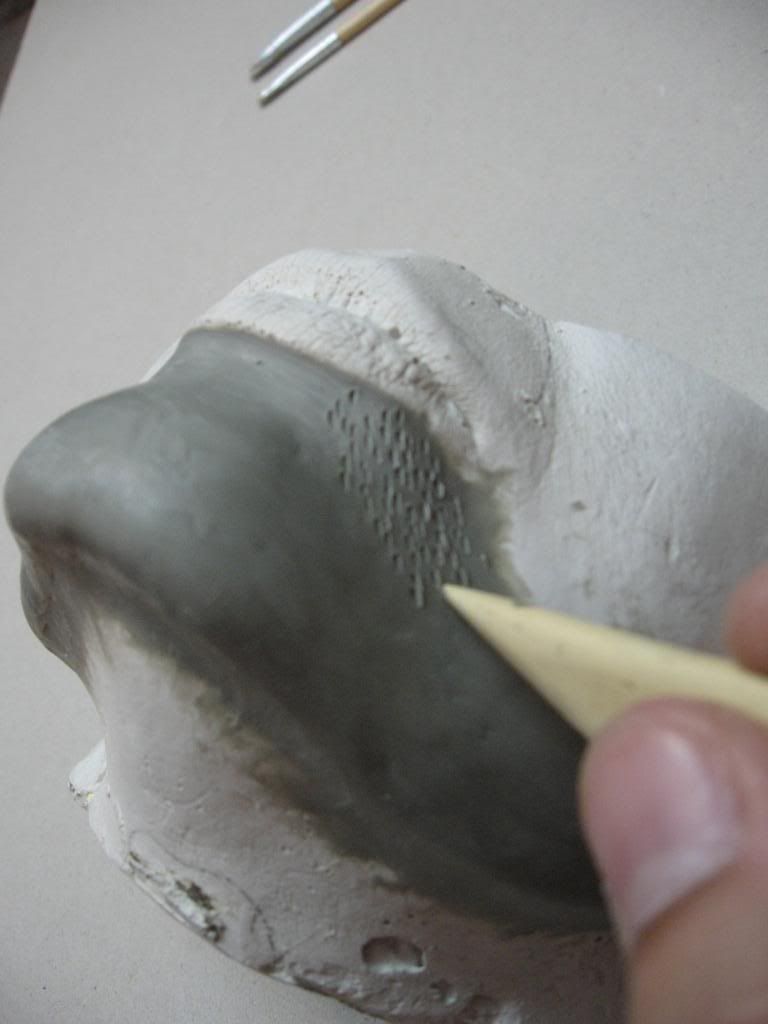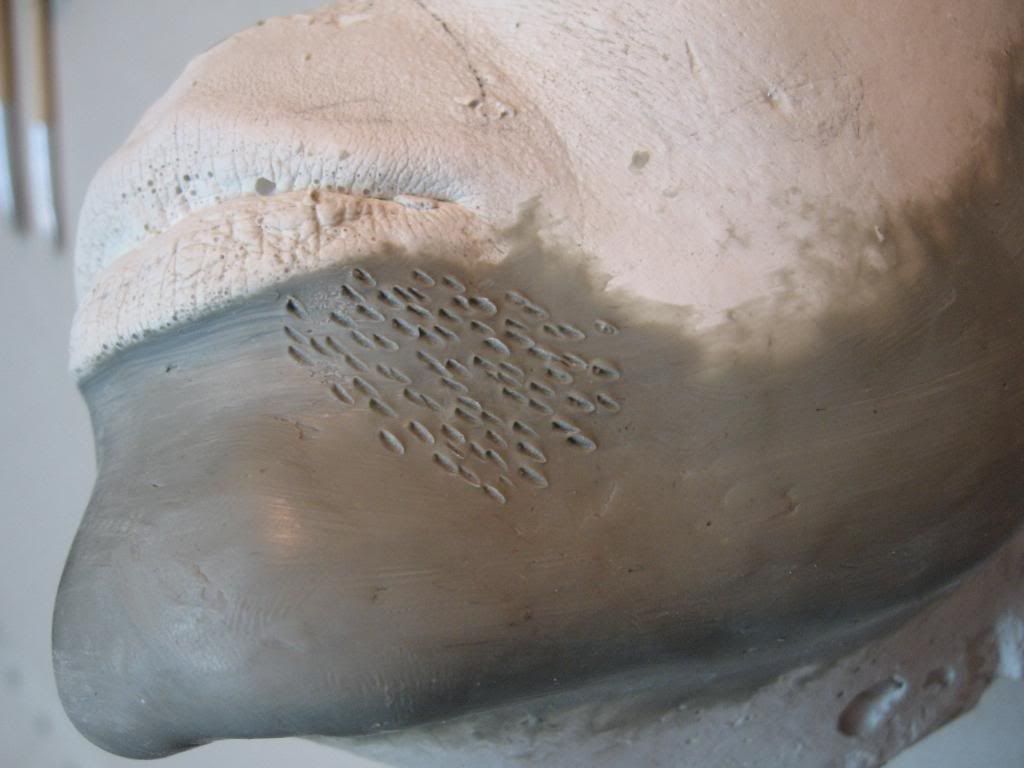 Then I go in with a soft brush and powder to soften the surface.I brush in the direction of the punched holes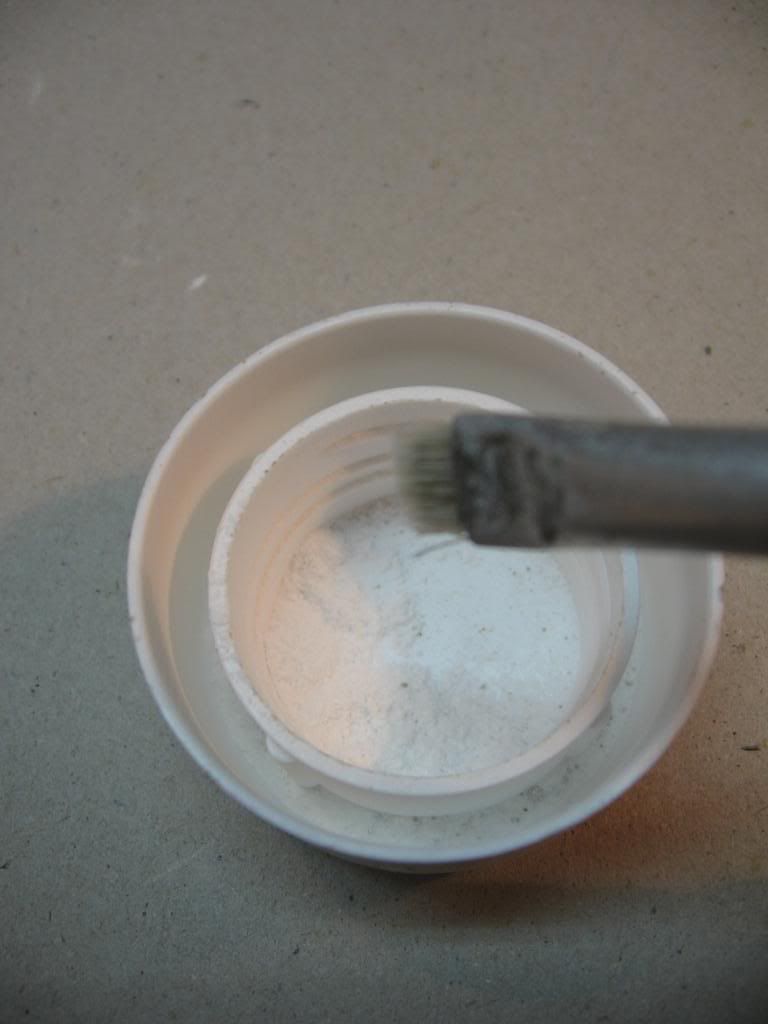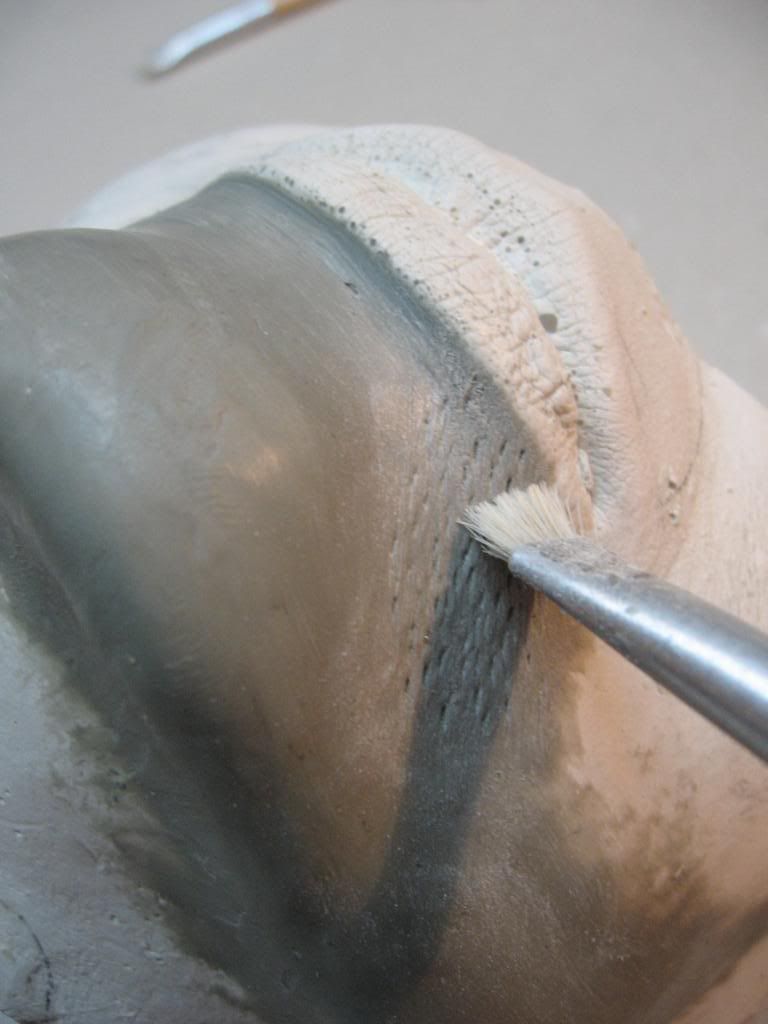 now you can see how the detail is finer and softer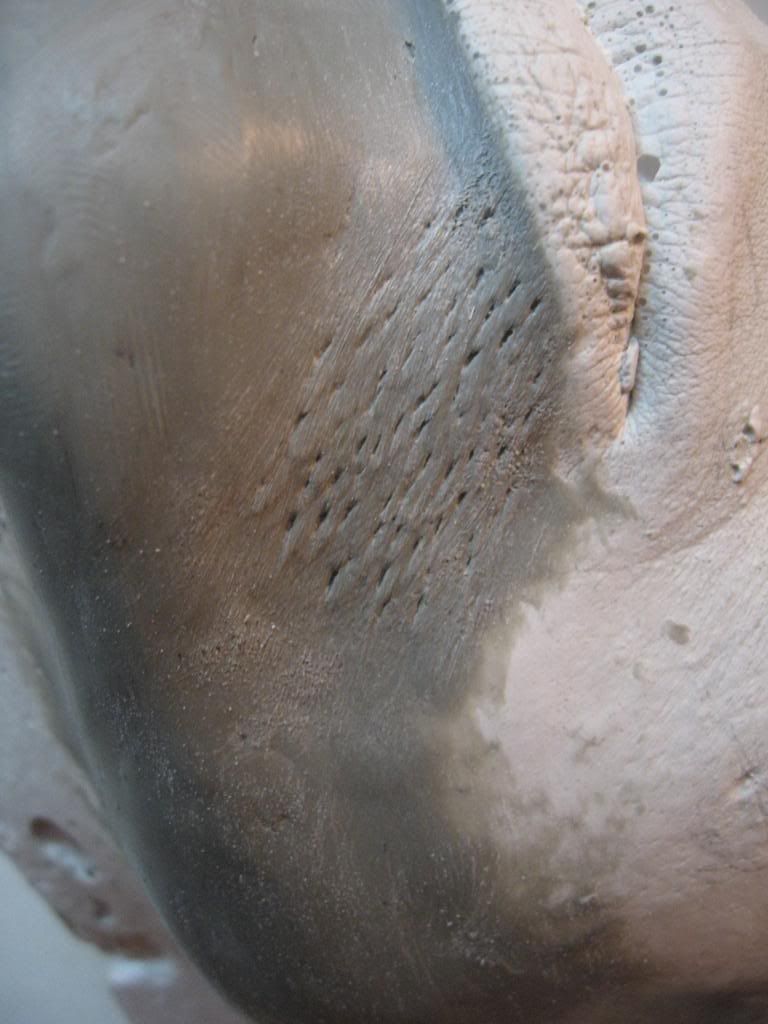 The next tool is for round pores found on the chin,around the mouth and nose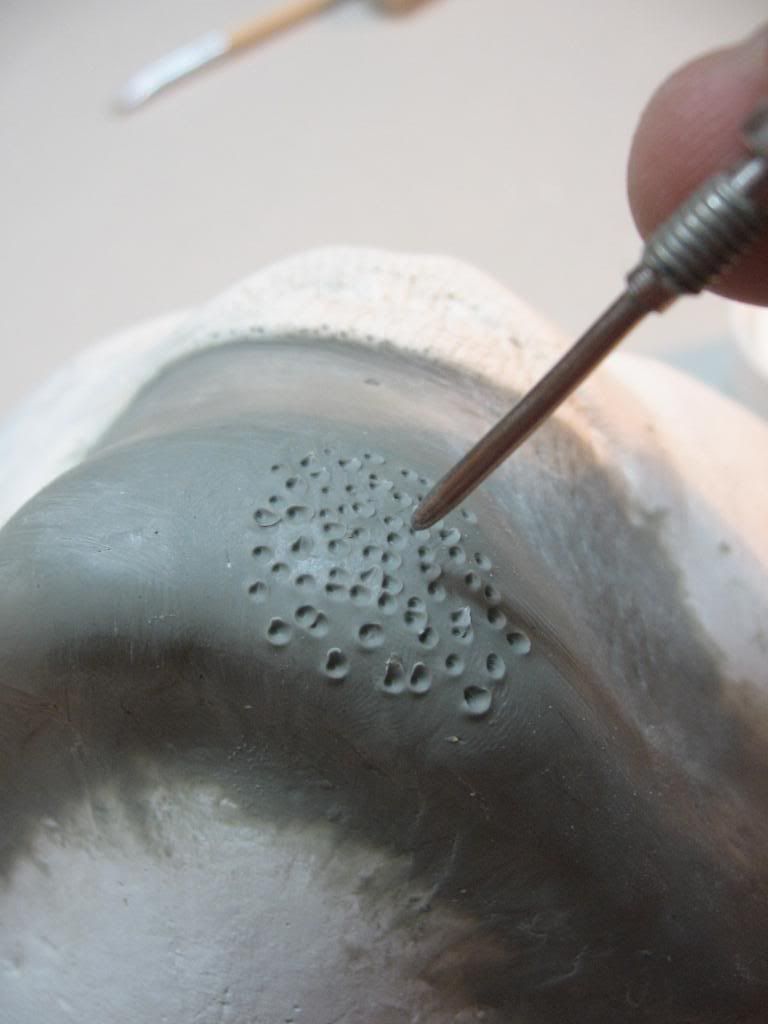 Again powder&brush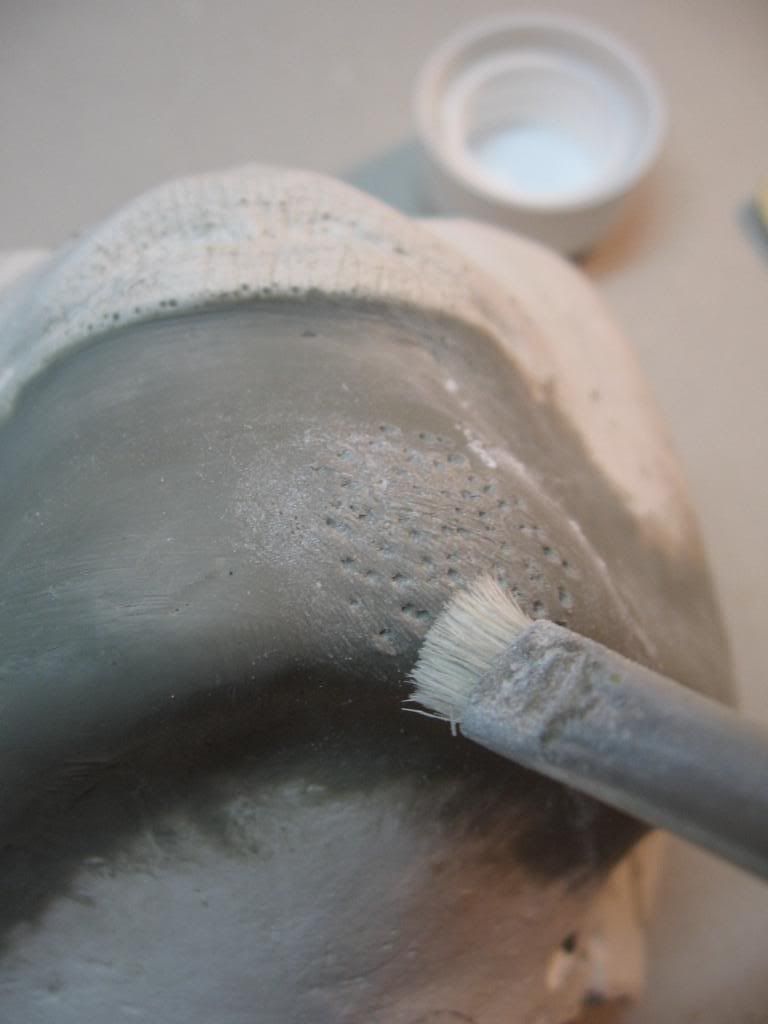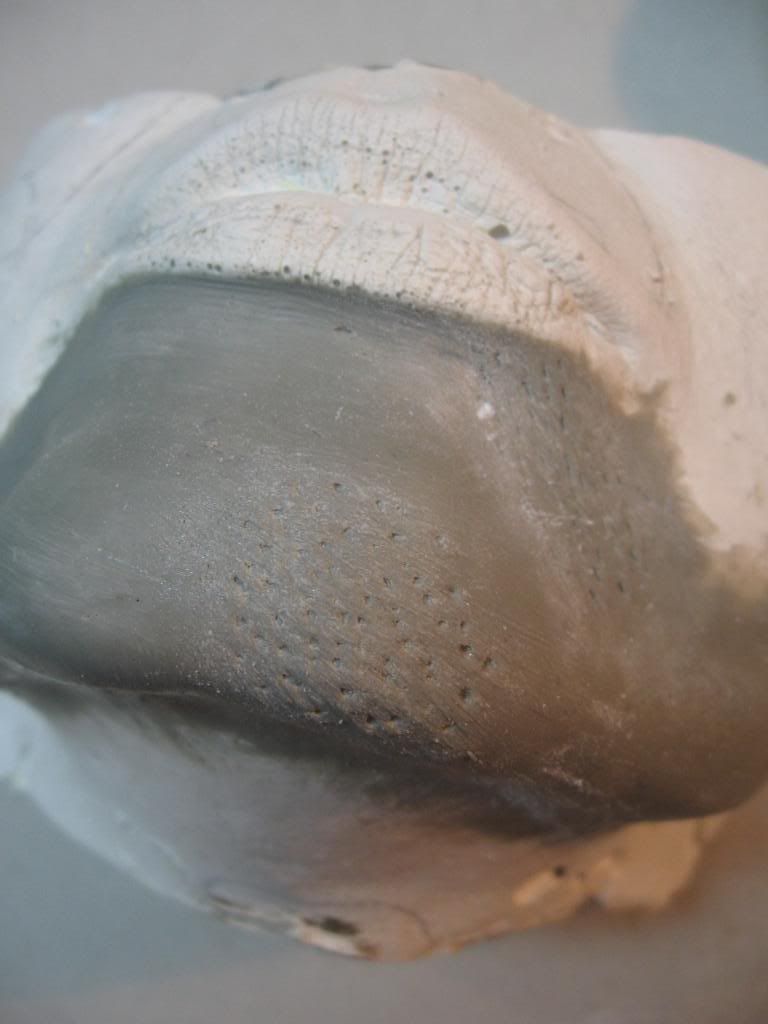 To soften the detail further I use a stipple sponge and talk powder,you can also dip the sponge in water instead of powder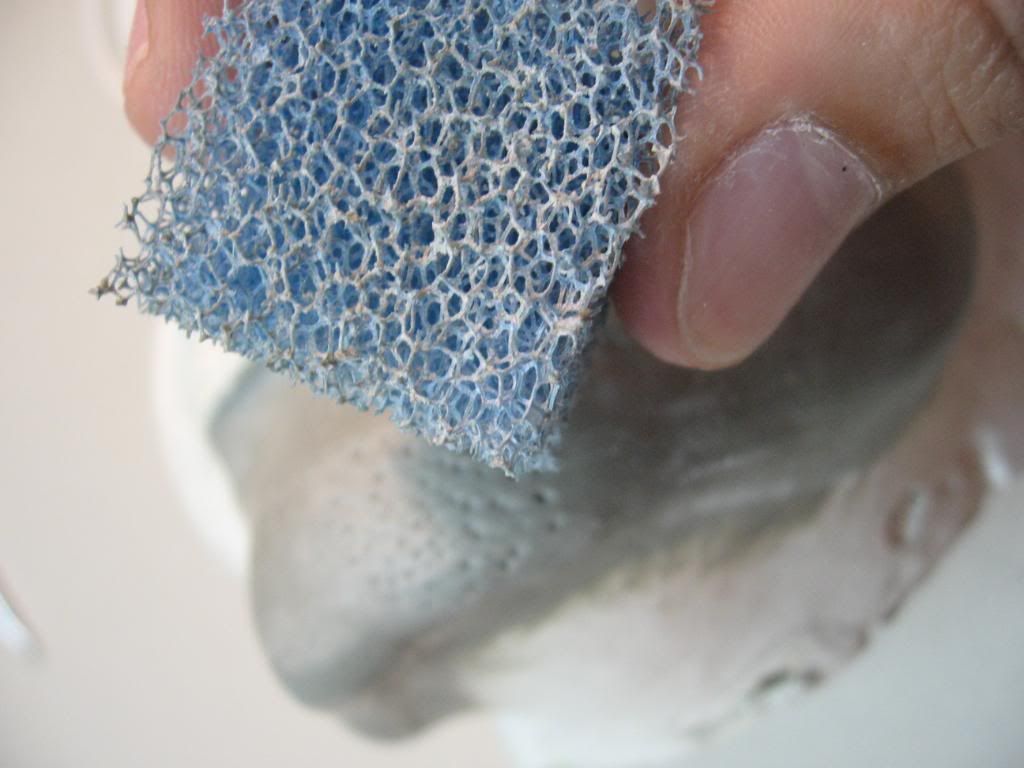 use a circular motion when pressing on the clay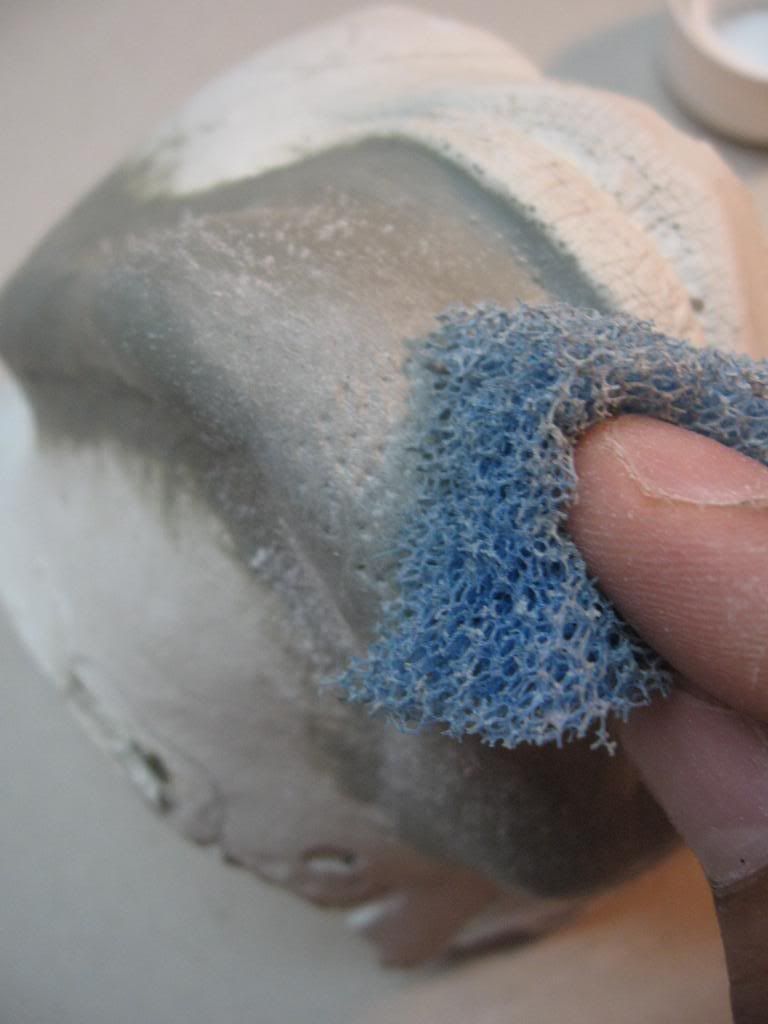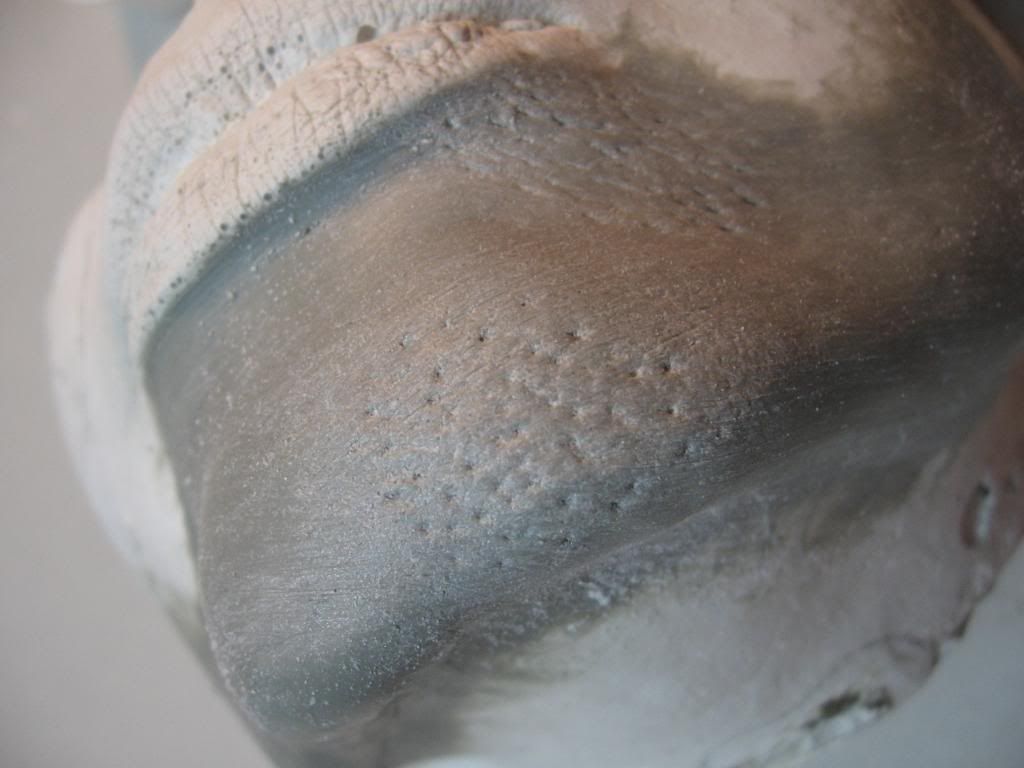 the next demonstration will be with the knives I use for wrinkles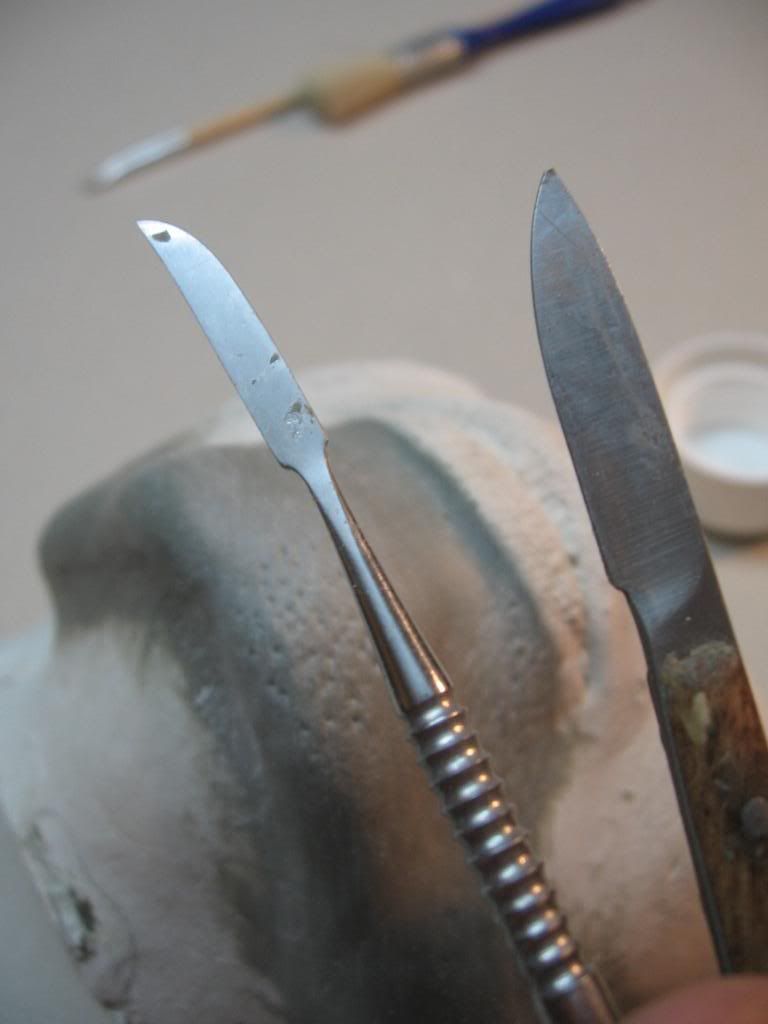 I cut with the knife in an angel of 30 degrees,here I;m making a cross pattern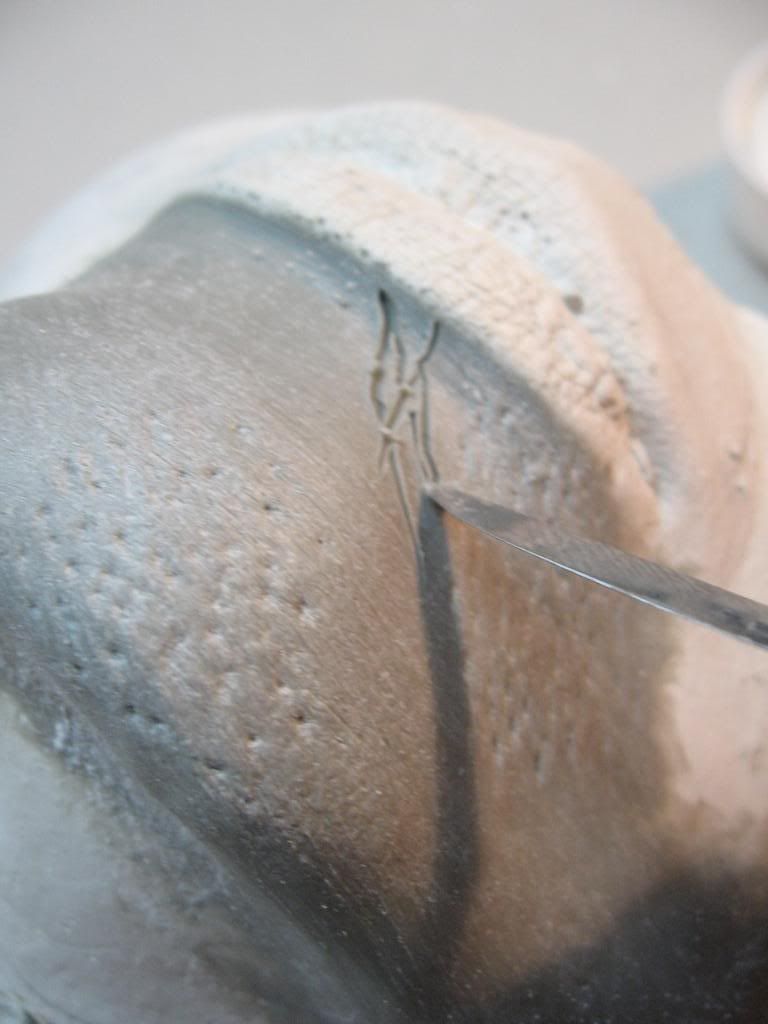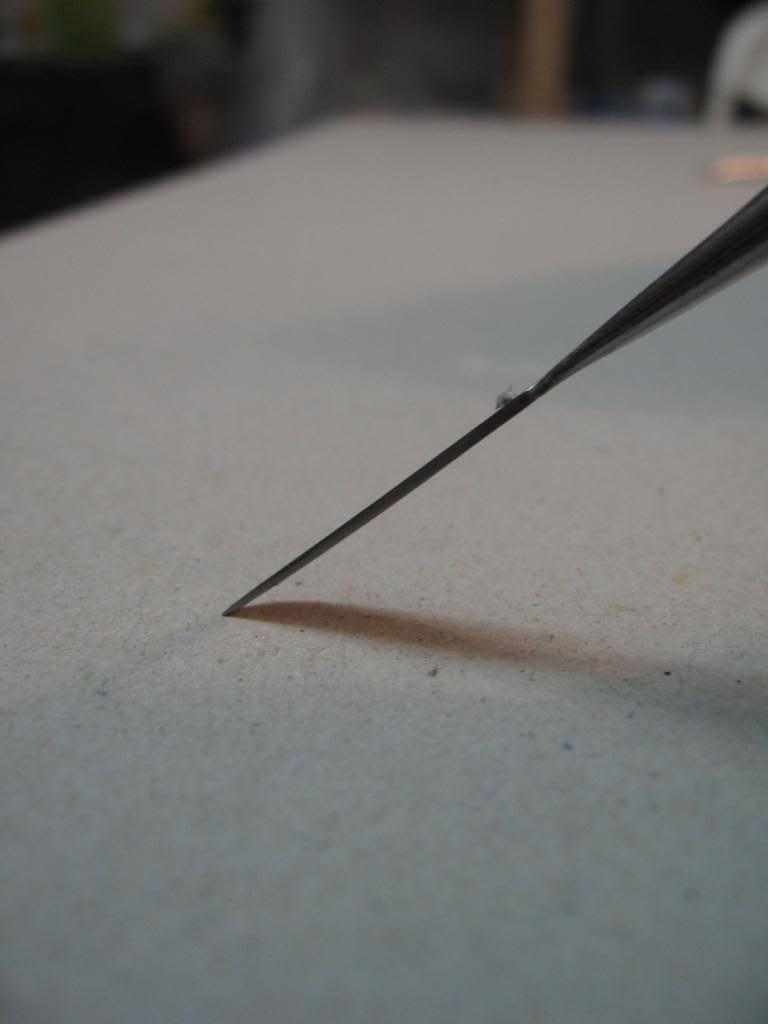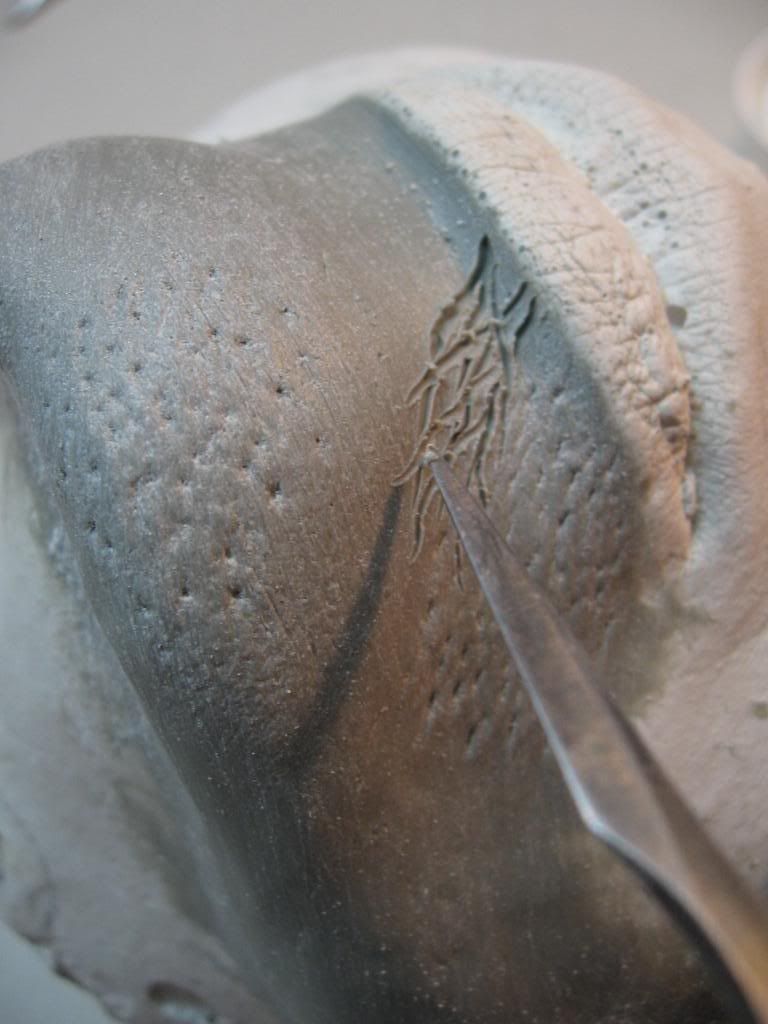 and now its time for brush&powde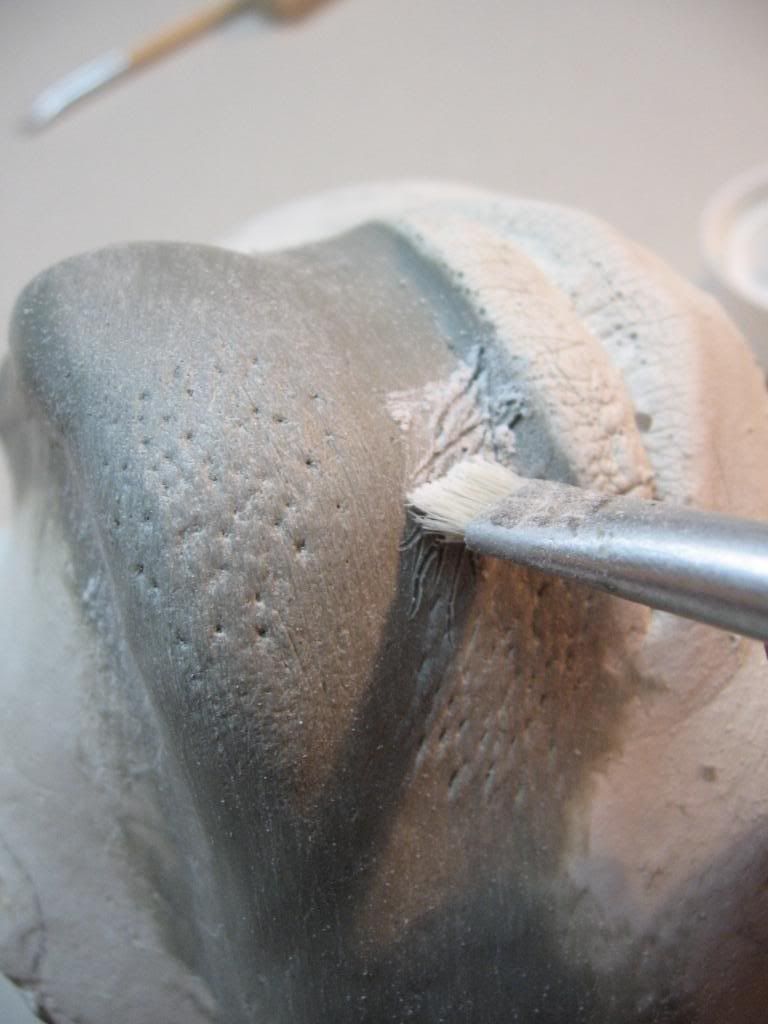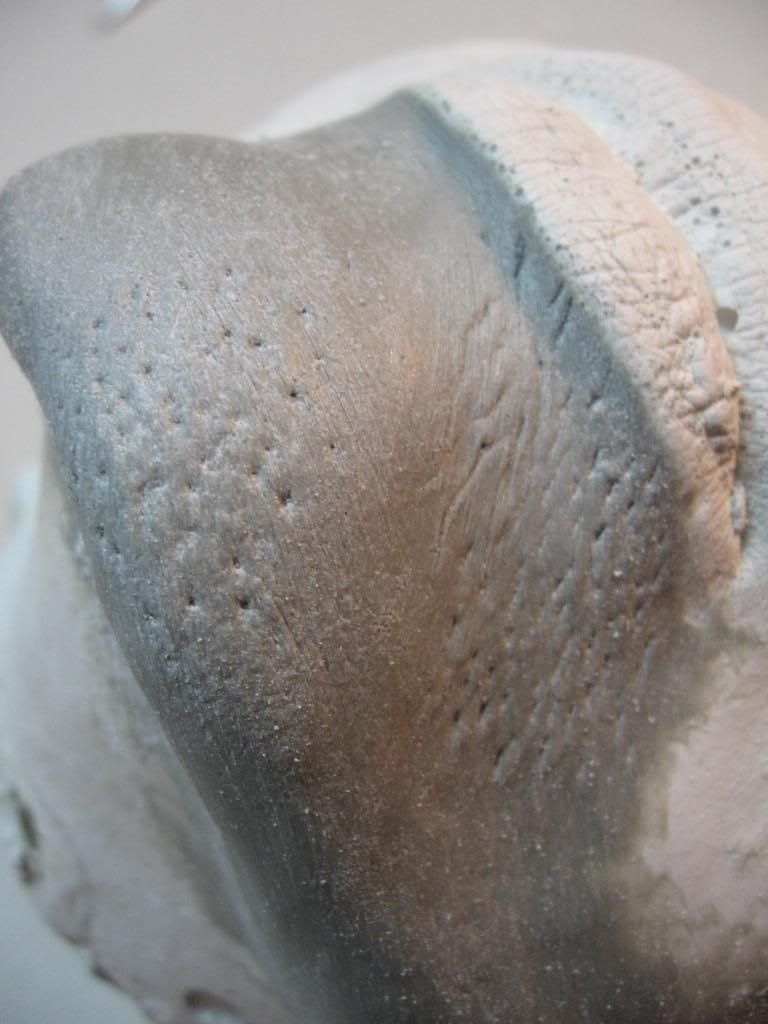 next soft cat brush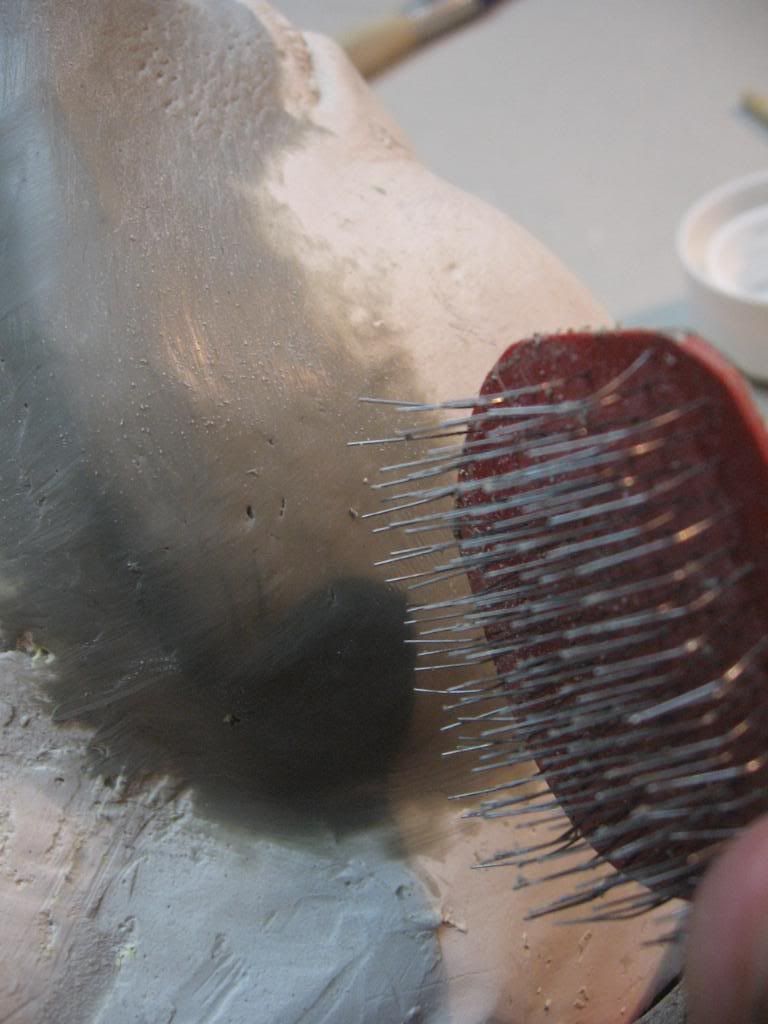 pull it along the form in a cross hatcihng motion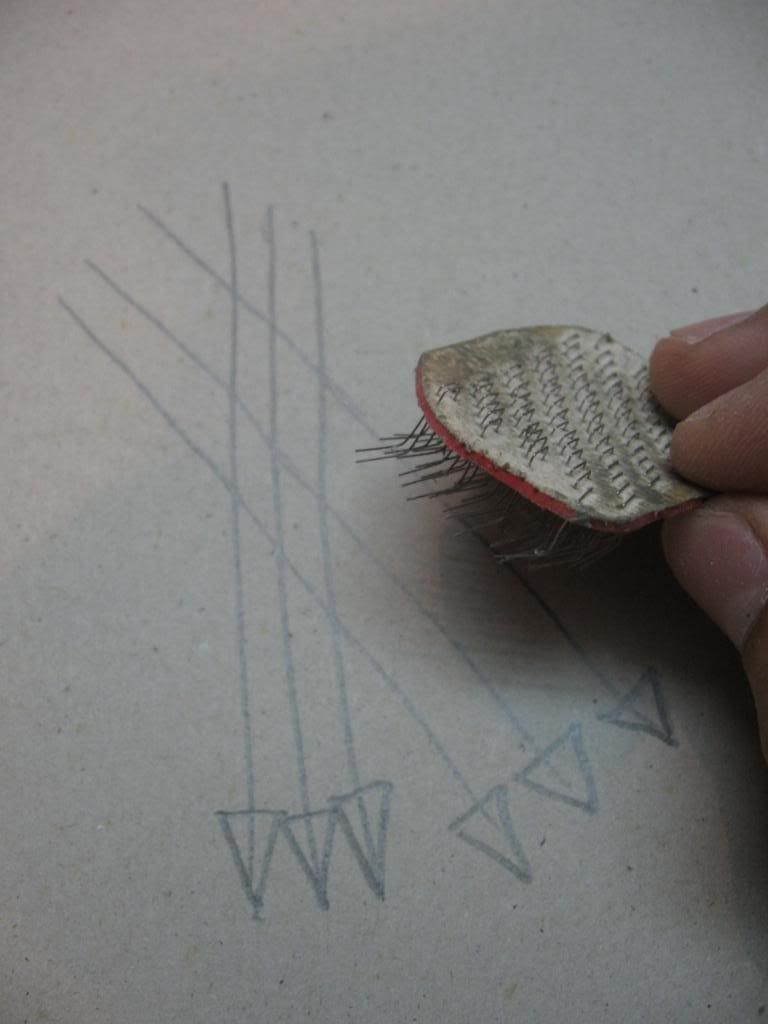 for larger surfaces I use a bigger bristle brush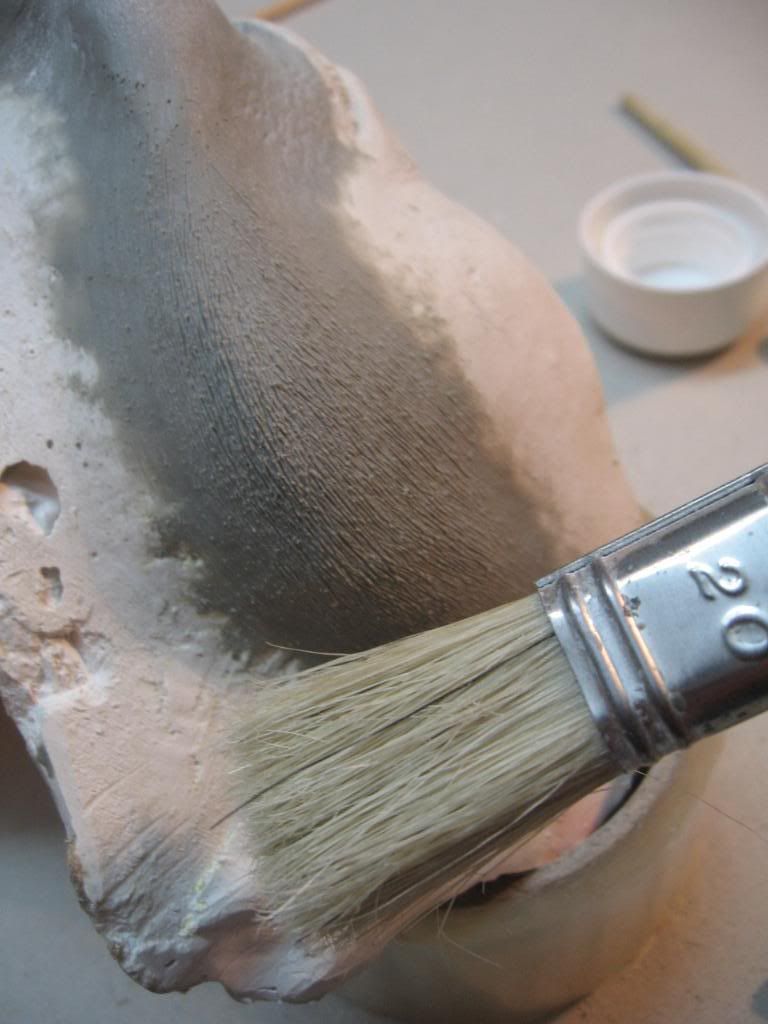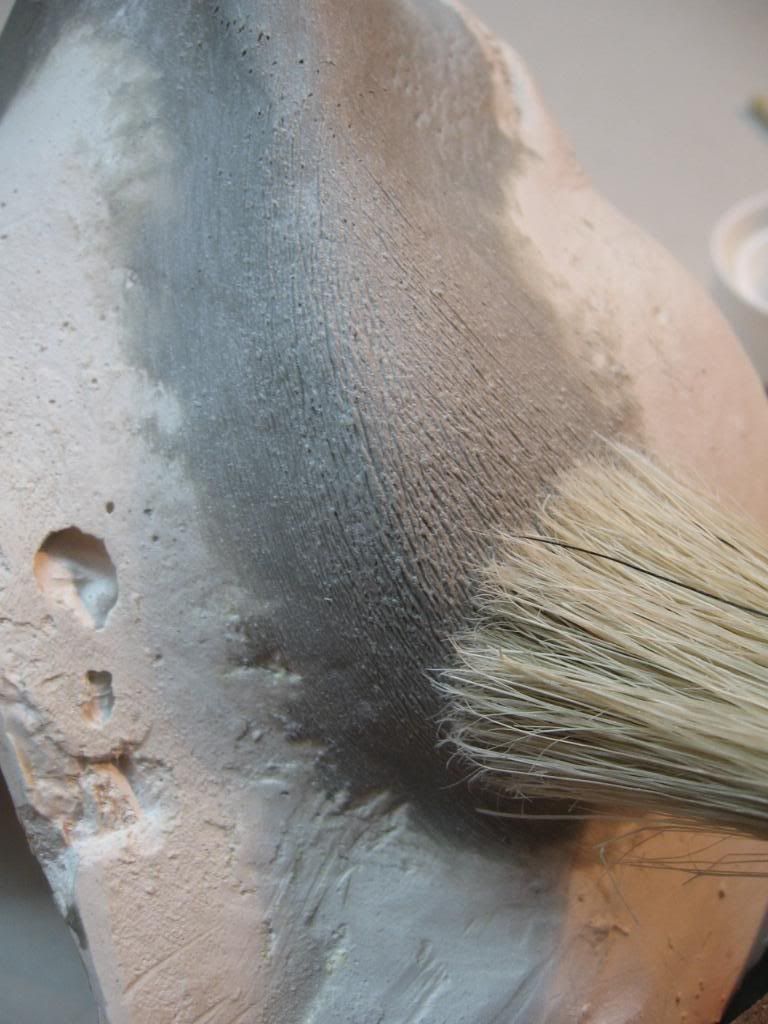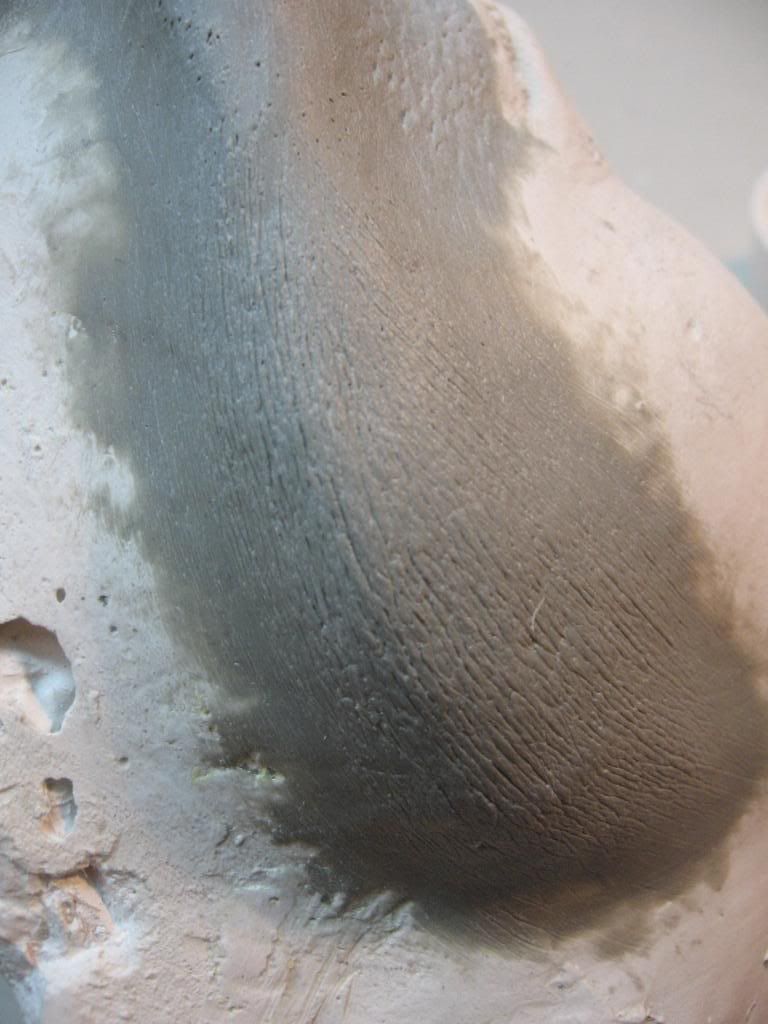 if you want to soften it more go over with a stipple sponge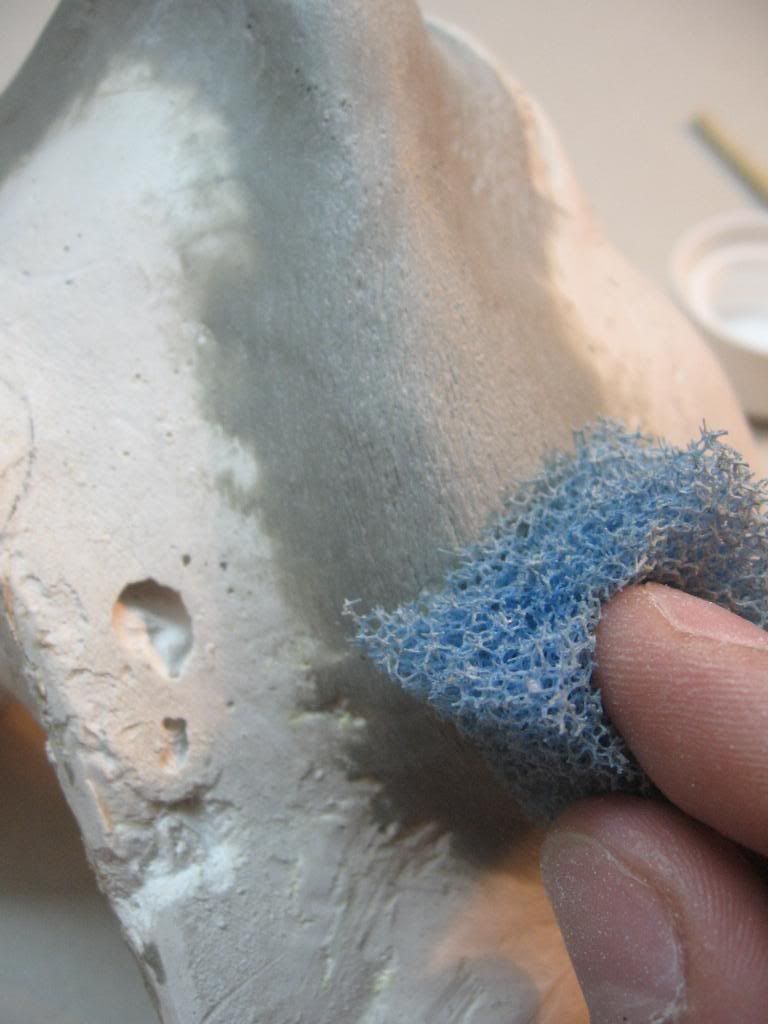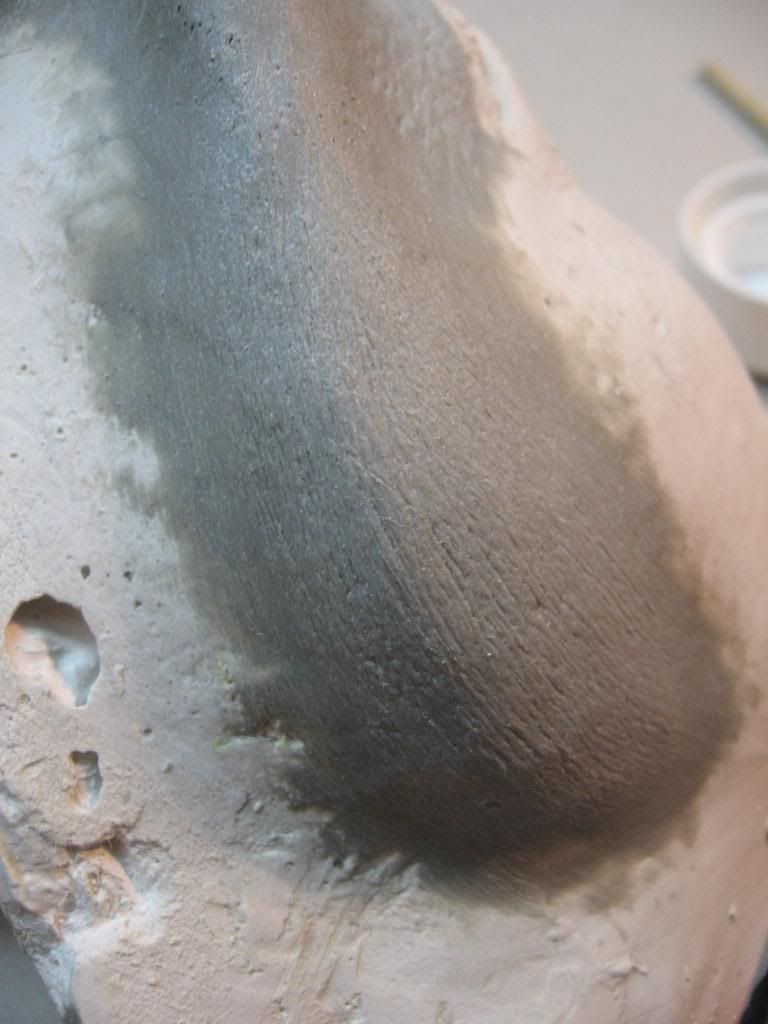 next technic is to use the needle tool to poke a lot of concentrated holes and go over them with a soft brush in a circular motion,that will give an orange like texture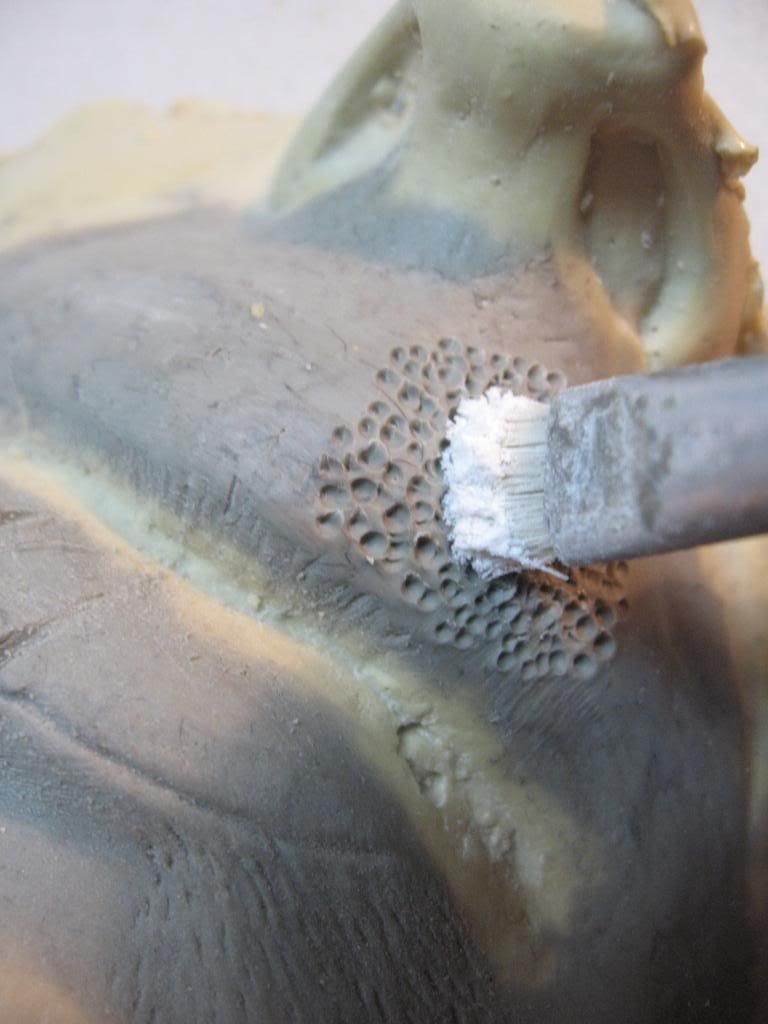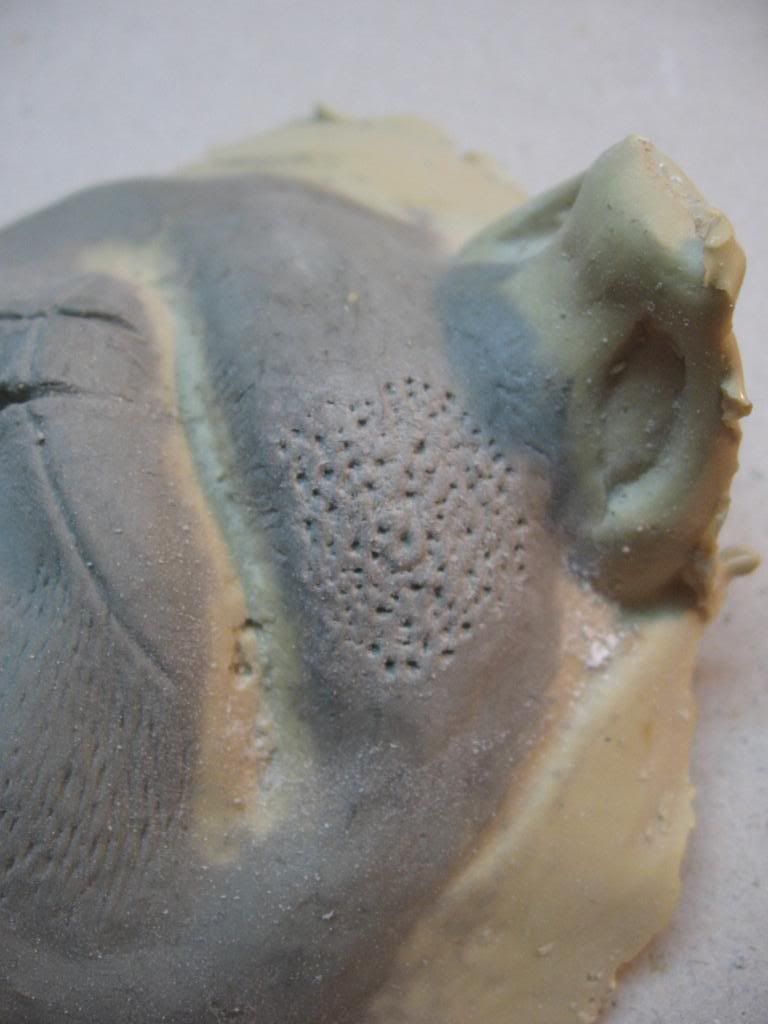 to soften it use stipple sponge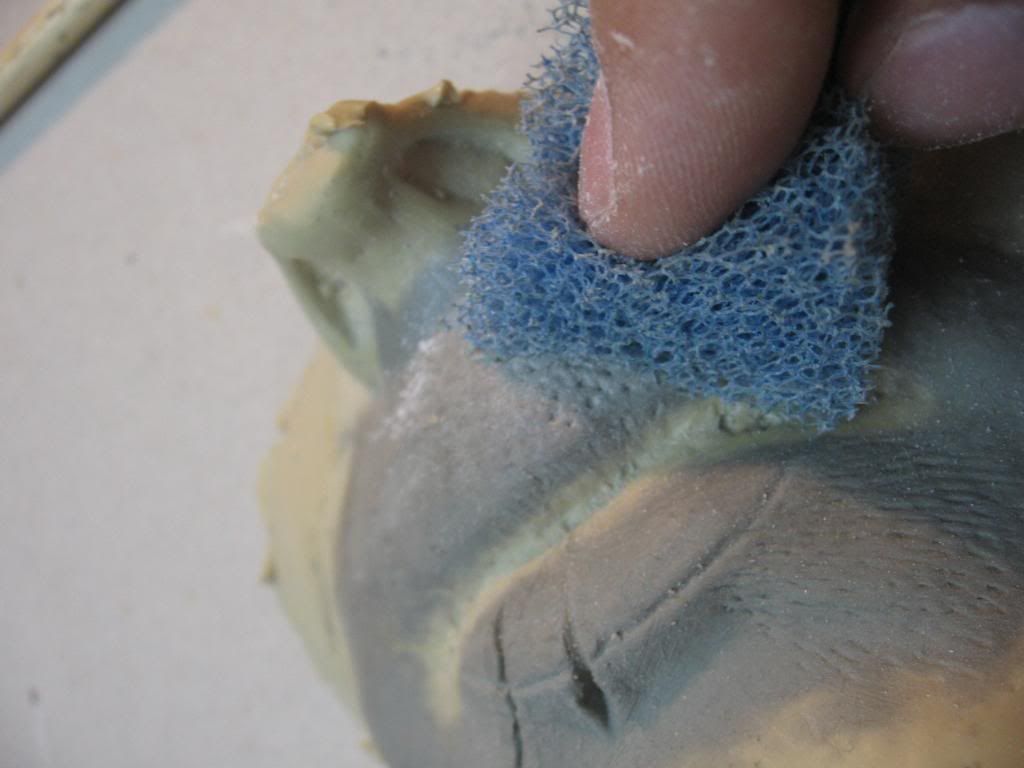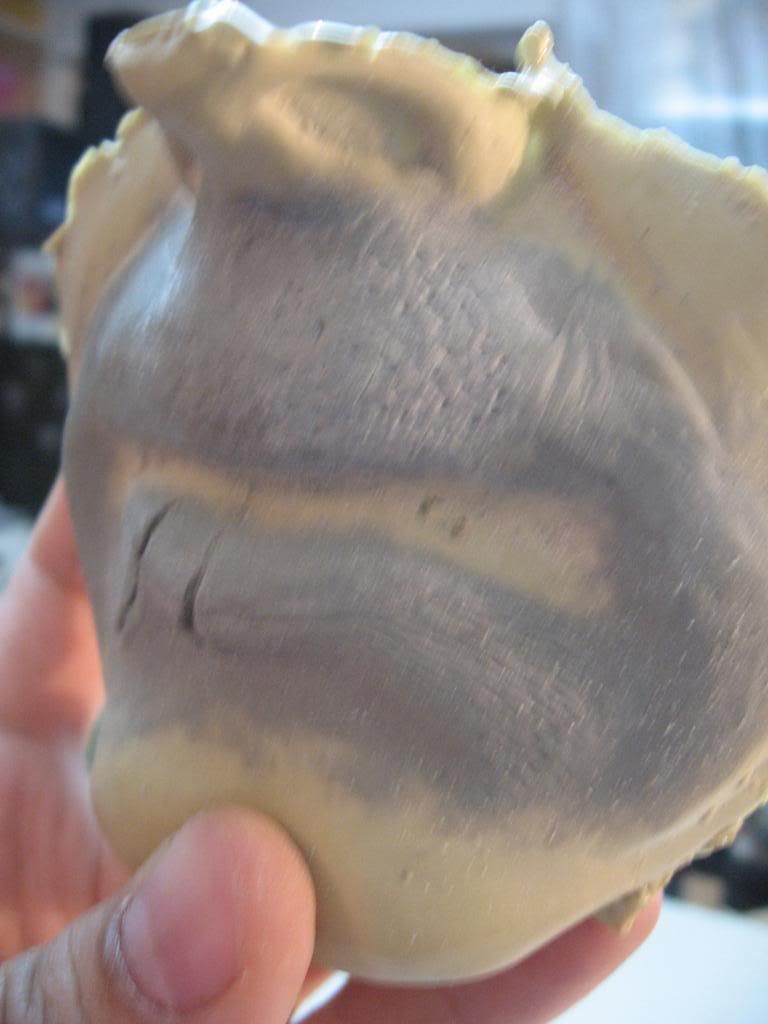 Now,you can also use a peace of a plastic bag or foil to put over the sculpt and use your tools over that,it will give you much finer texture(skip the brushing part),you can also brush baldcap plastic over your plasticine sculpt witch will give you a fine film over the surface that will alowe for much finer detail work(I myself dont like that but...)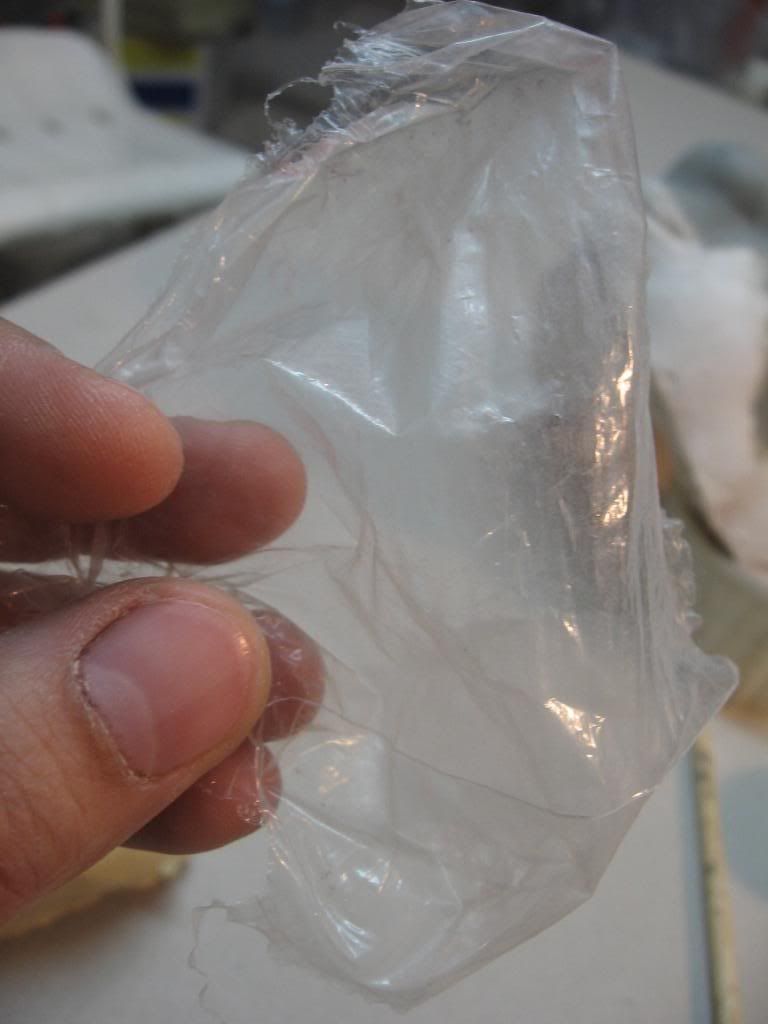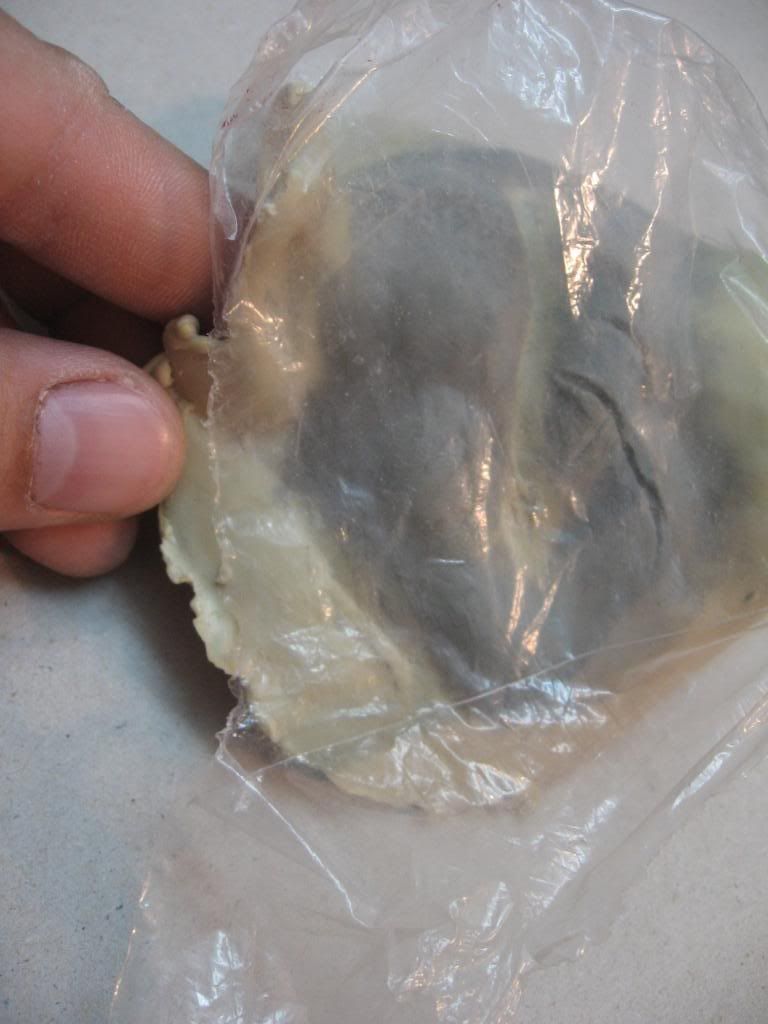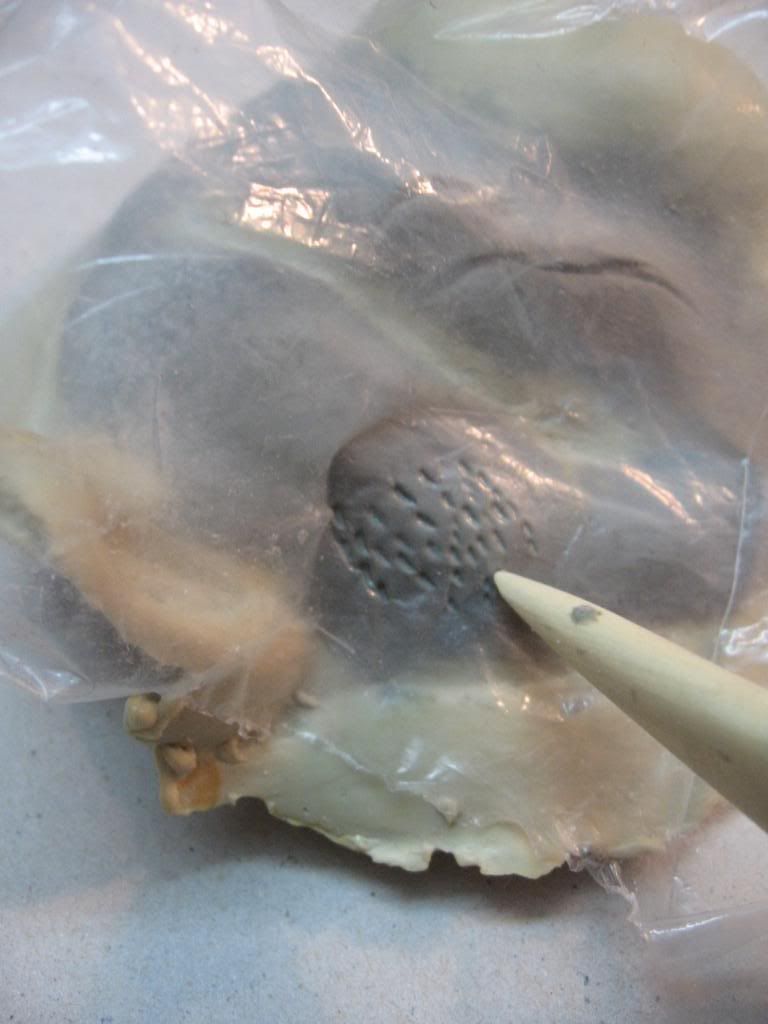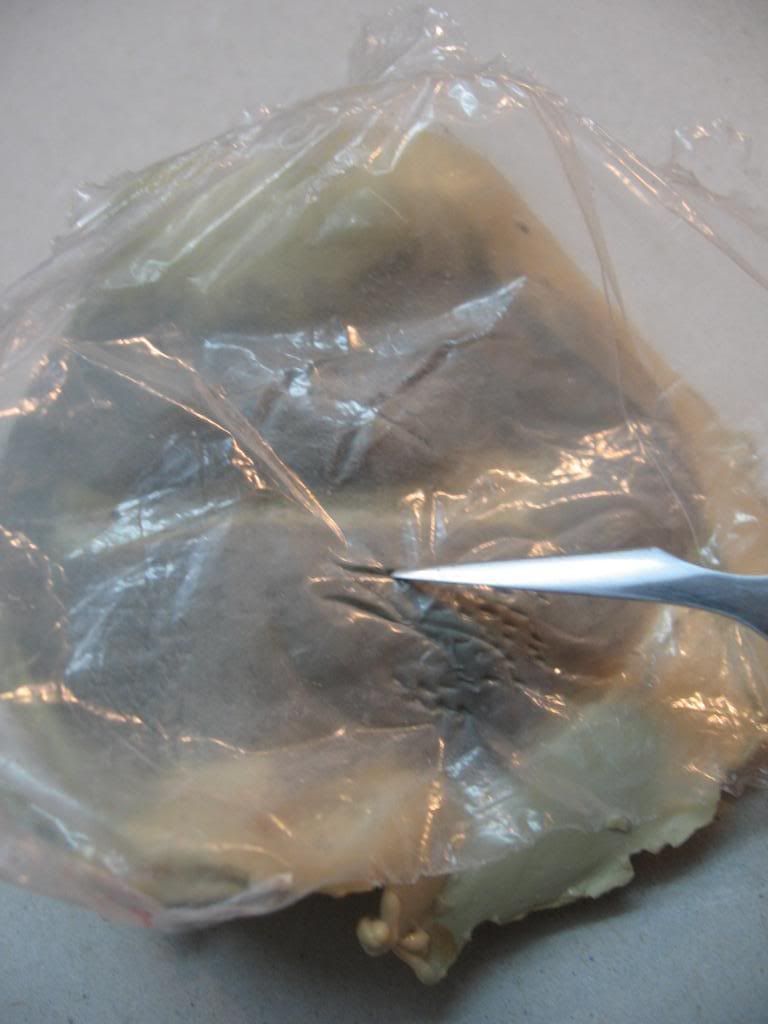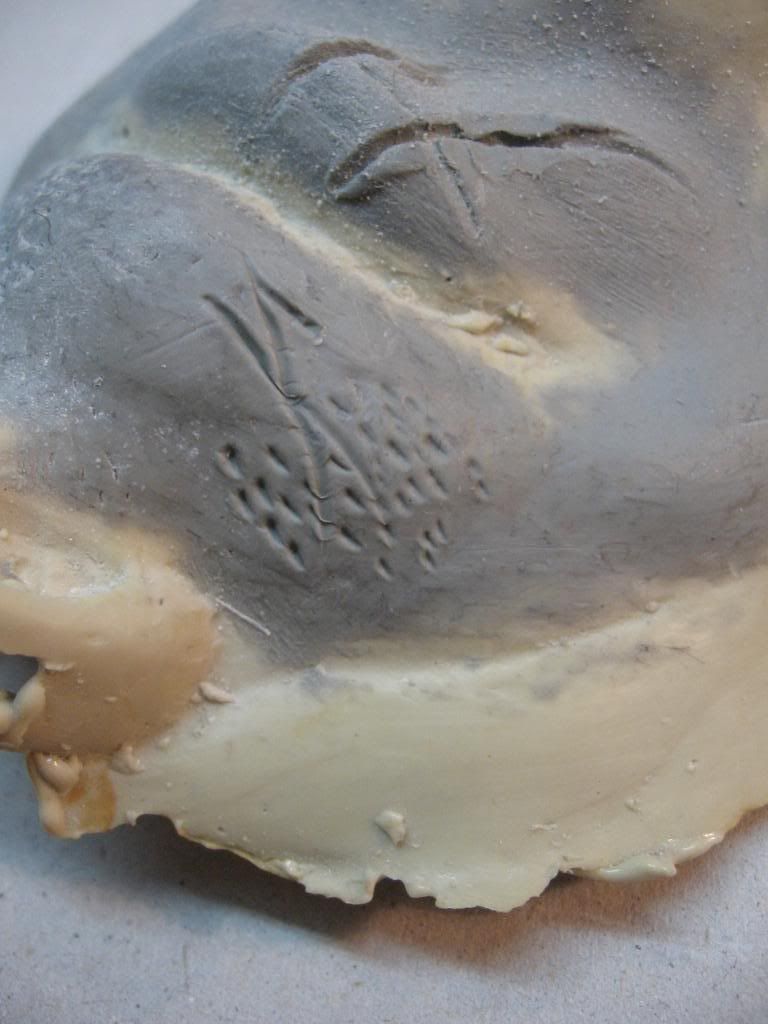 ok,the next tool is one of my favorites,the bamboo stick used to make kebab(you can use a tooth pick for a substitute
) I use it for very fine realistic skin texture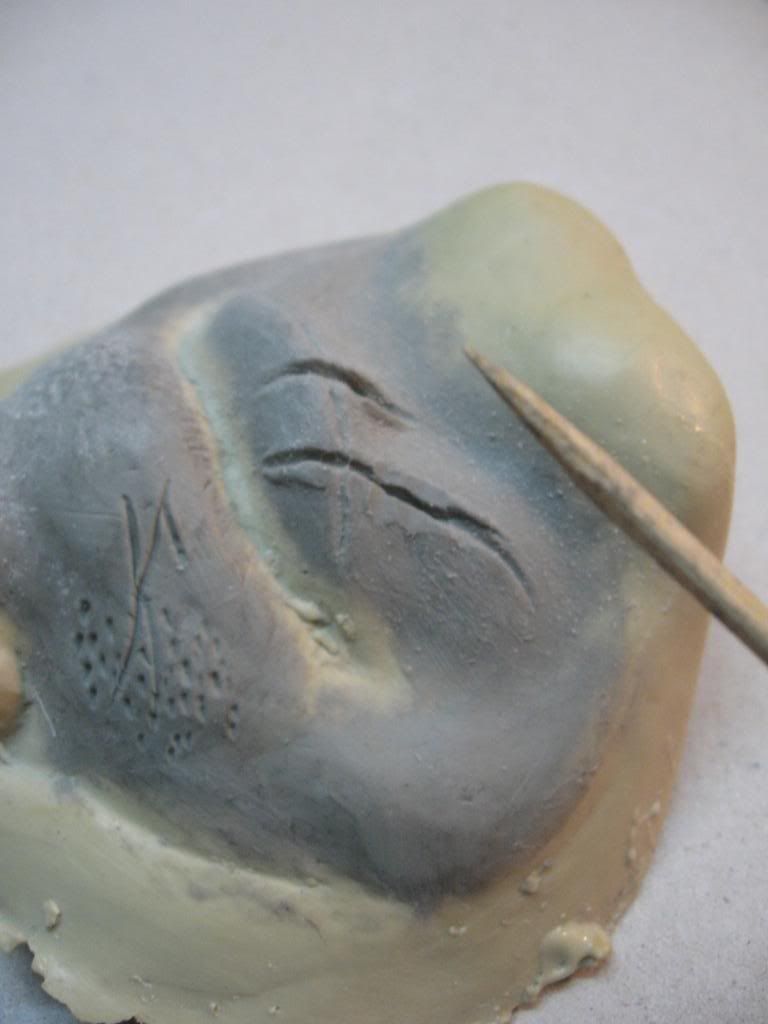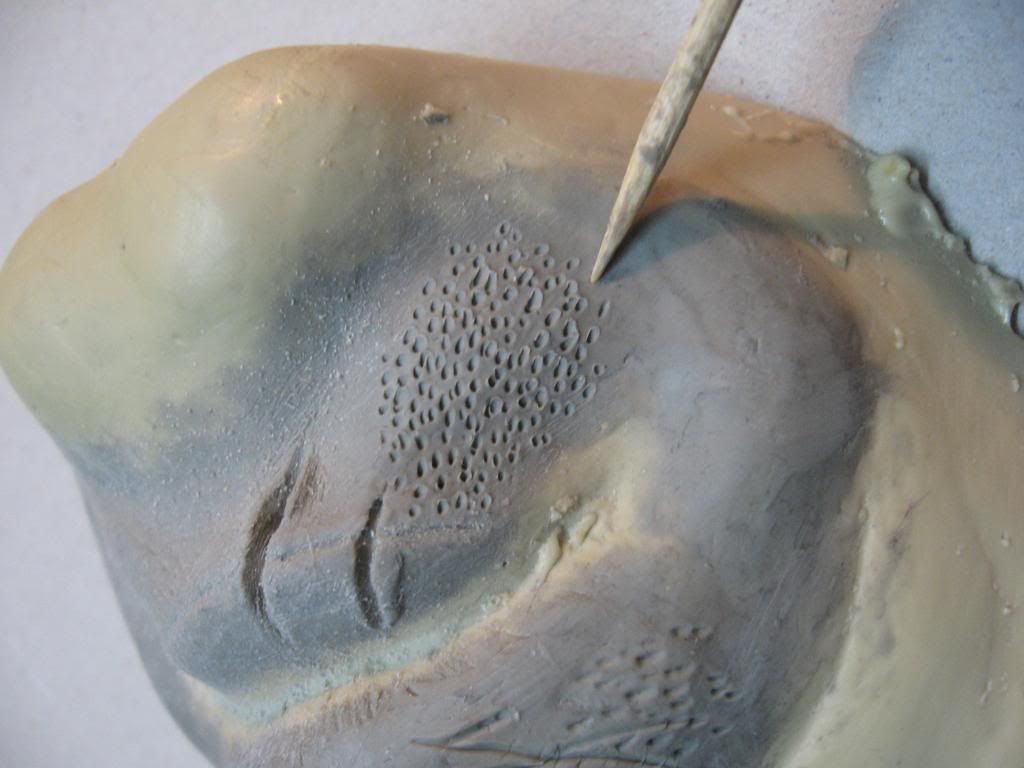 then I go in with a finer smaller brush so I wouldnt ruin the detail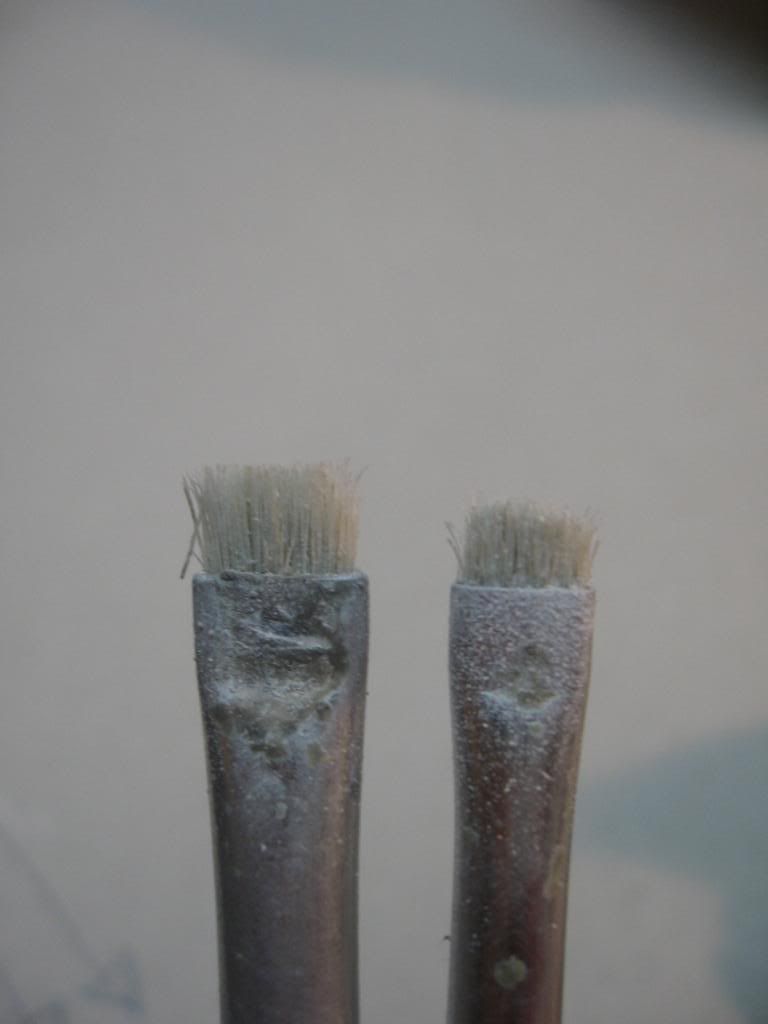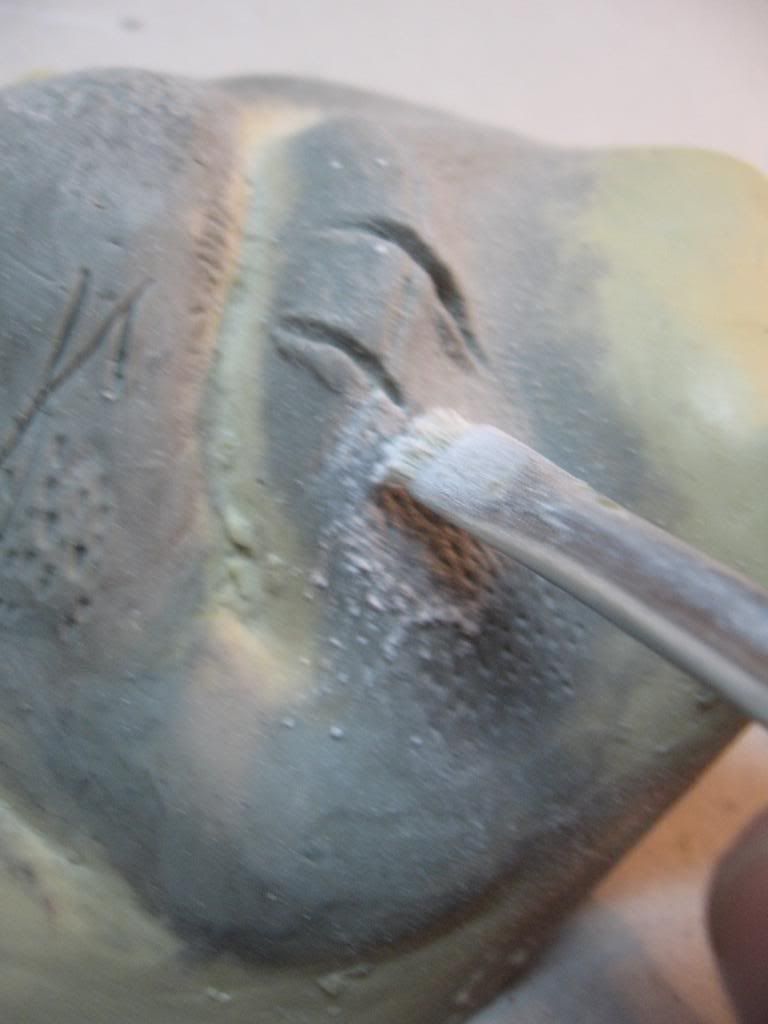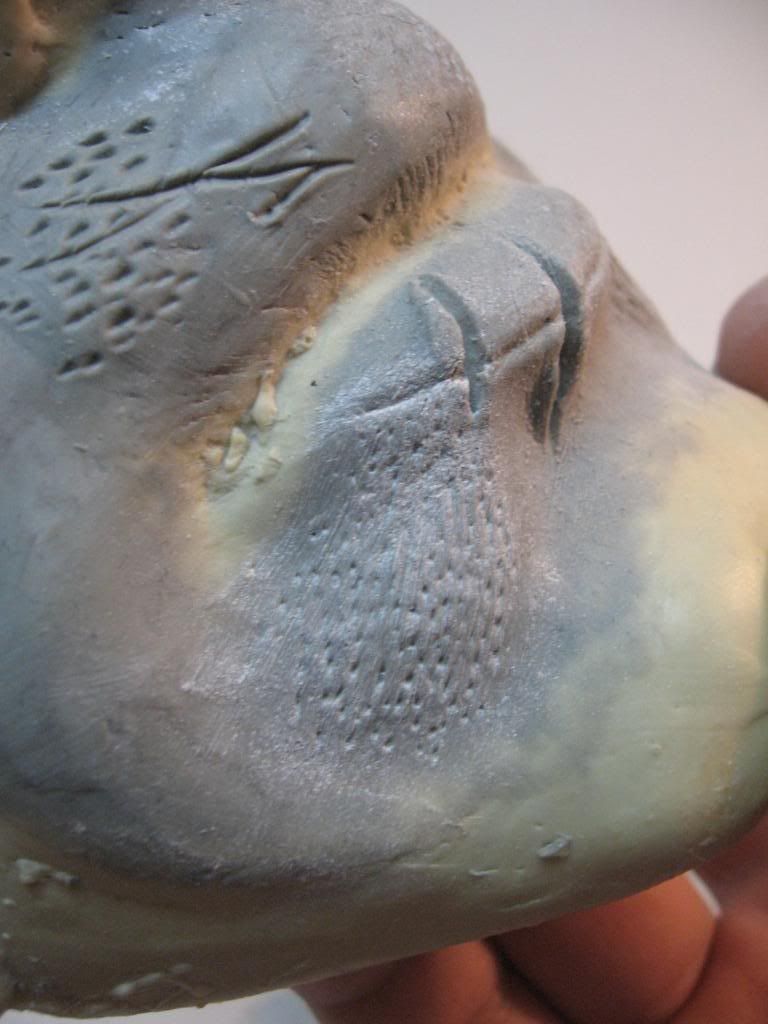 To smooth it down further I use 99% alcohol or isopropyl alcohol
,it melts the clay surface allowing for much finer softening of the detail,but too much can make it disappear completely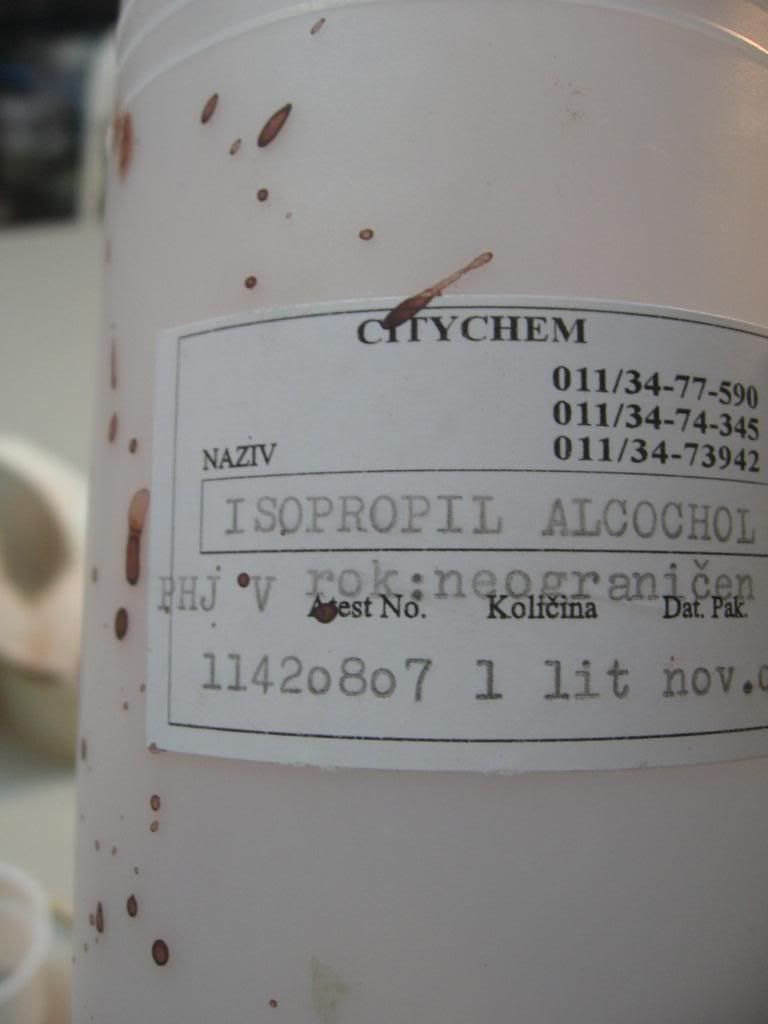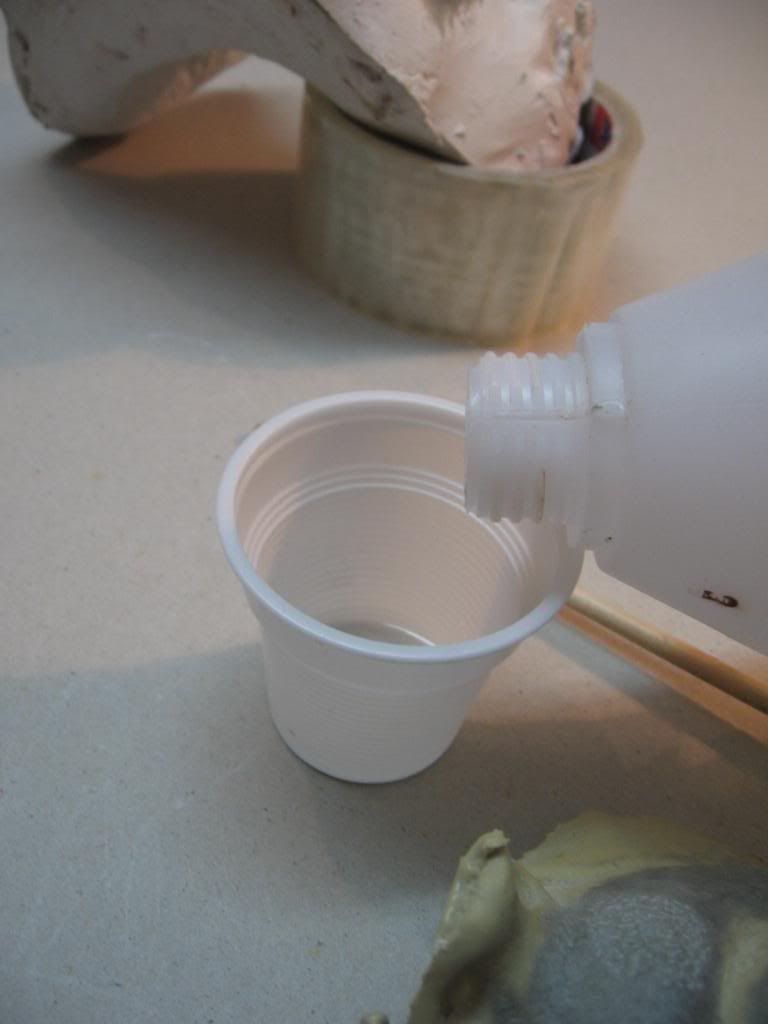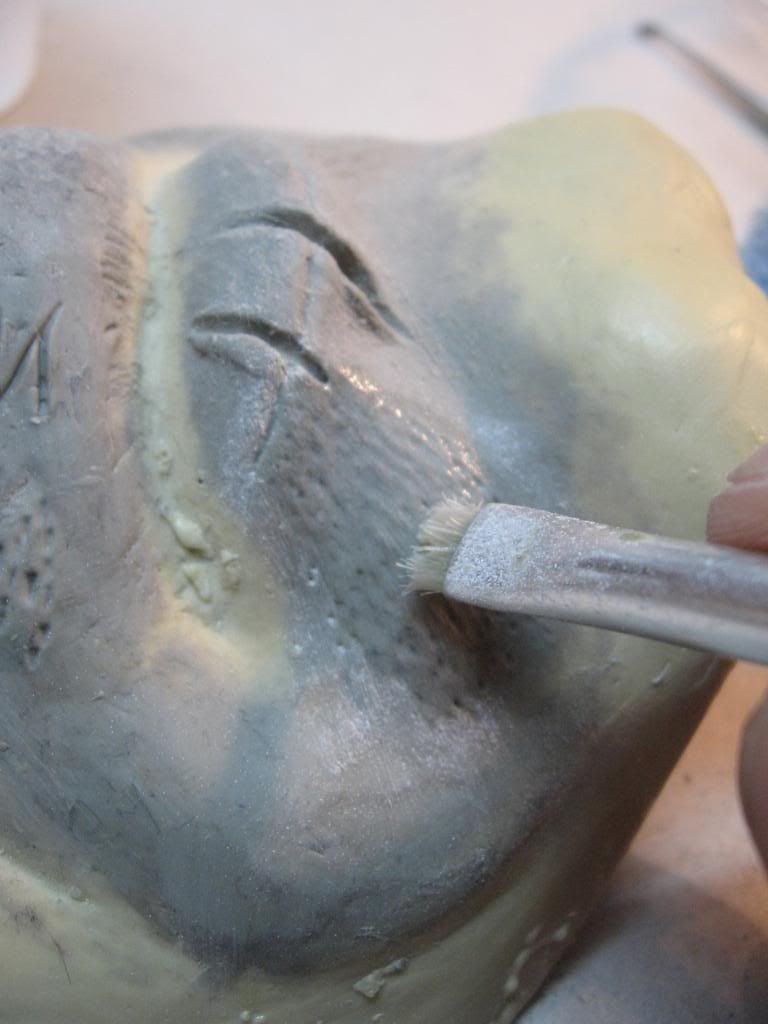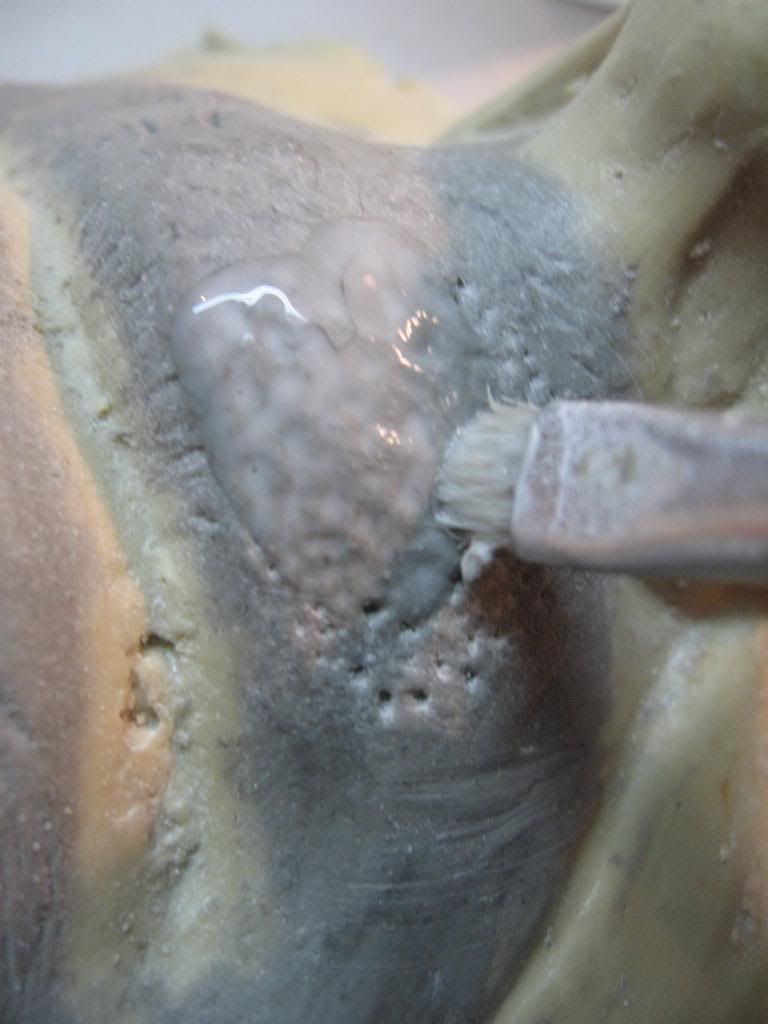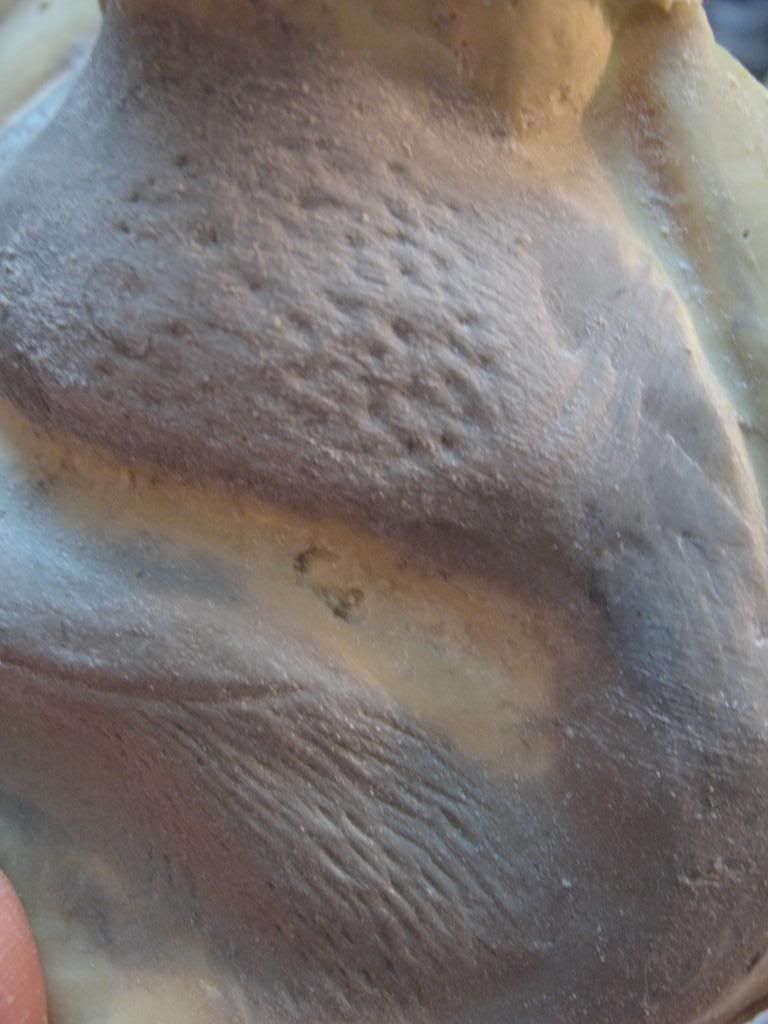 Next Ill show how to make wrinkles
With a knife carwe a line on the surface of the clay in a 30 degrees angle in the direction of the wrinkle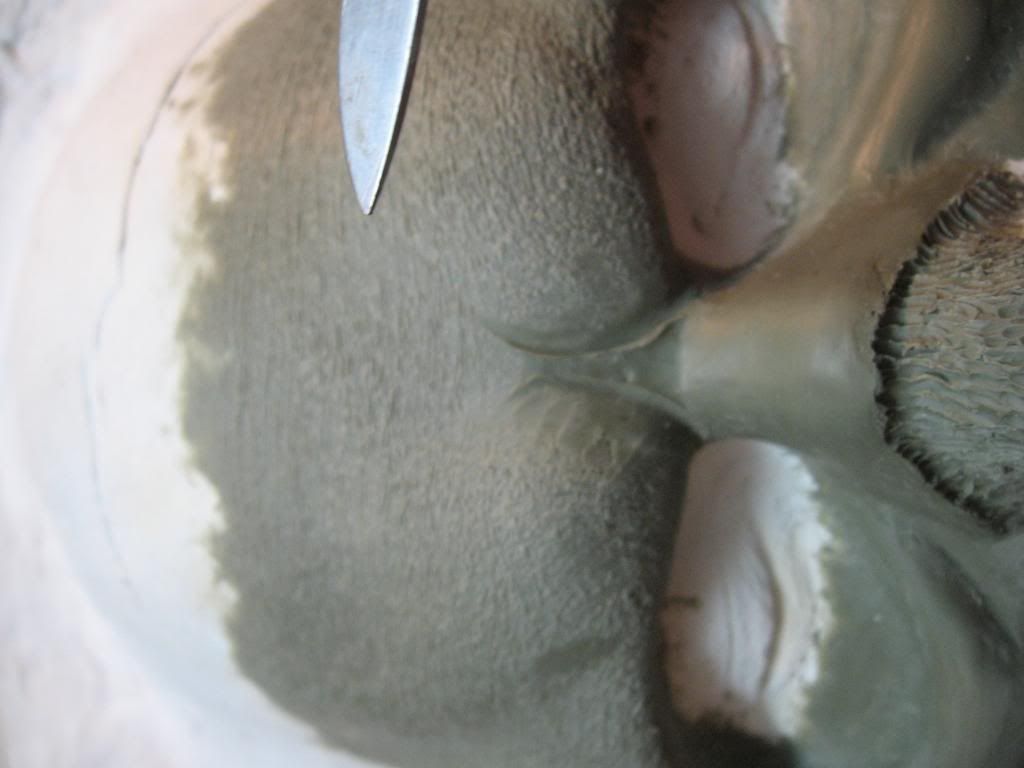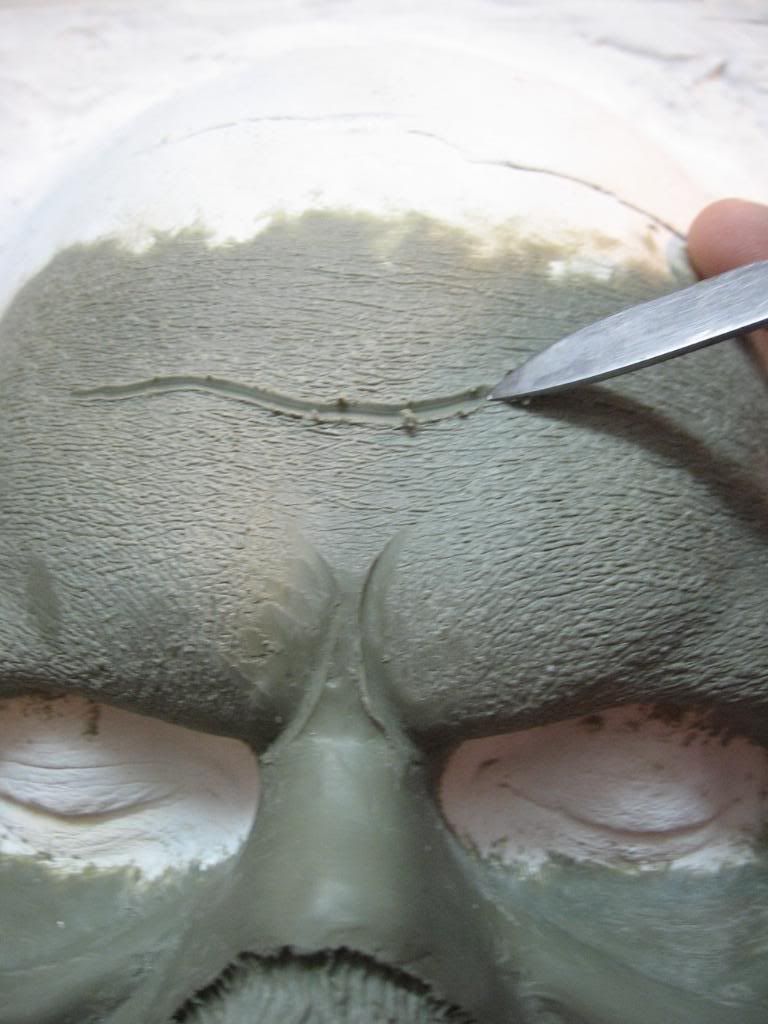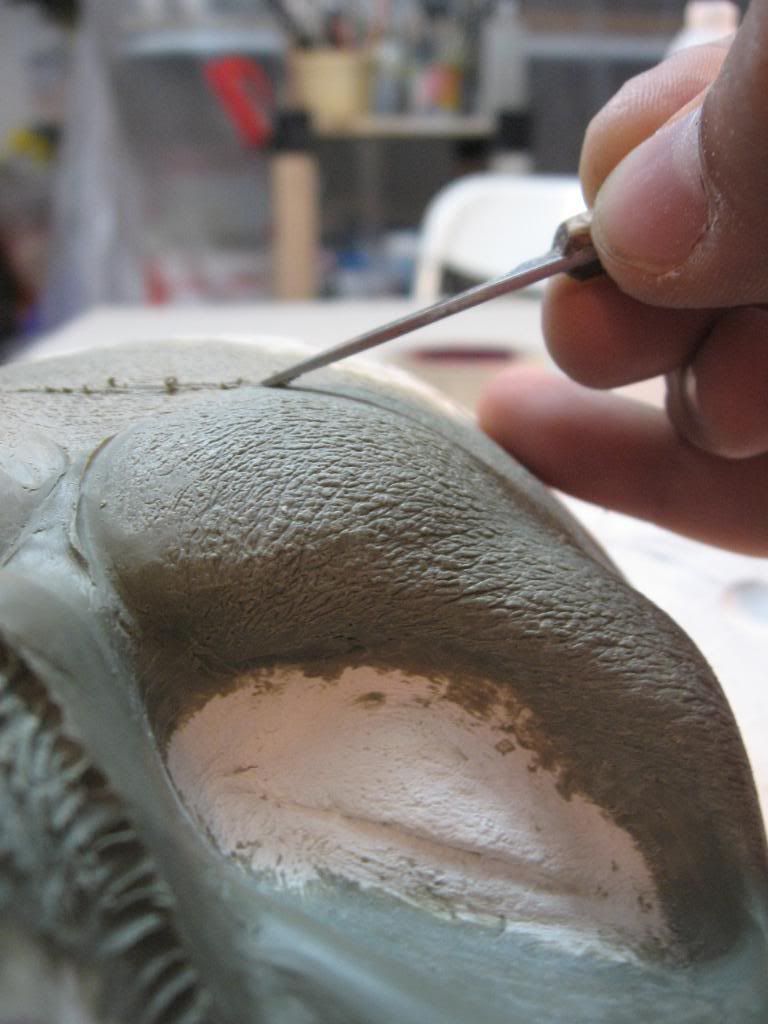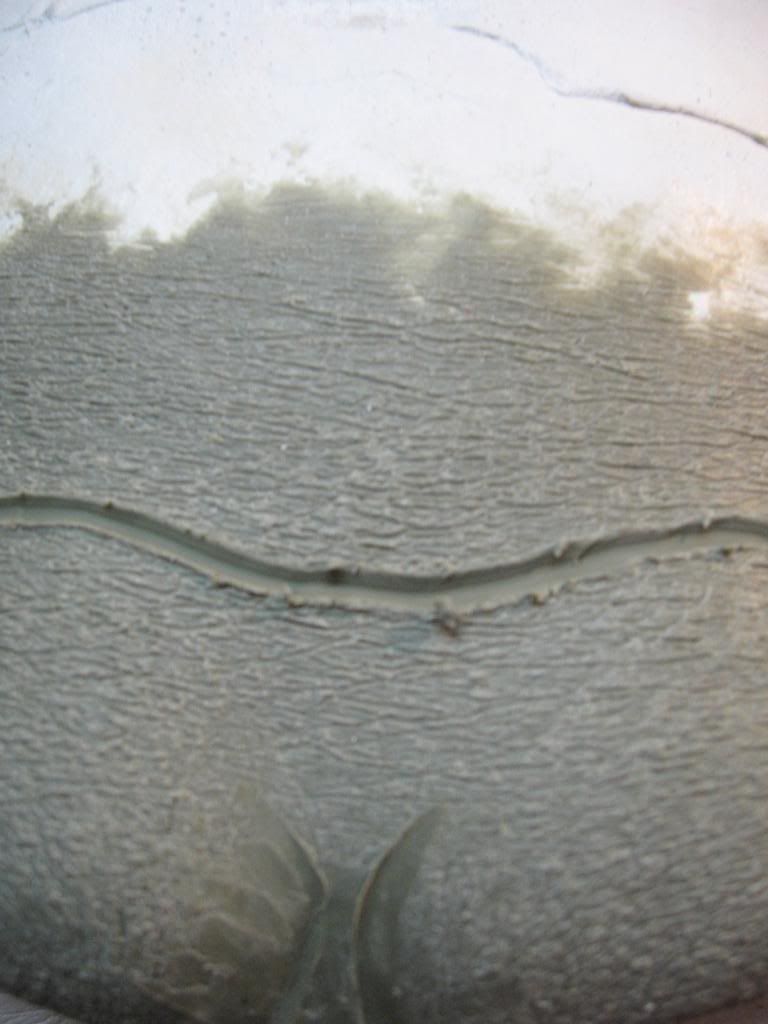 then go over with brush&powder
I used a brush on the half of the wrinkle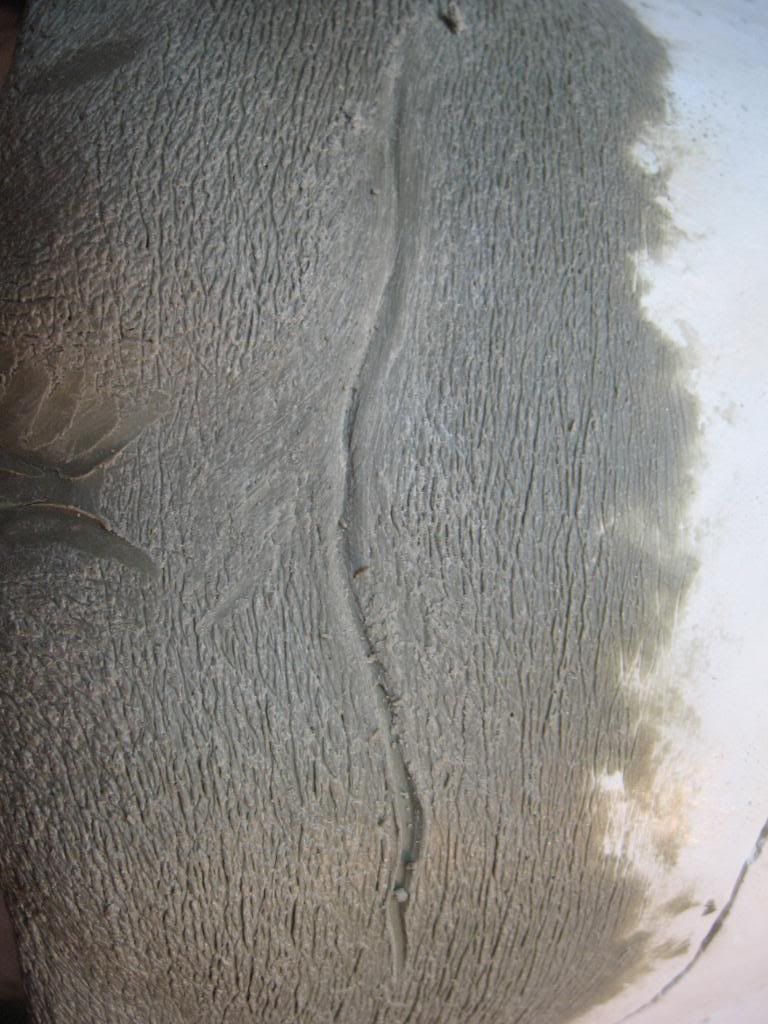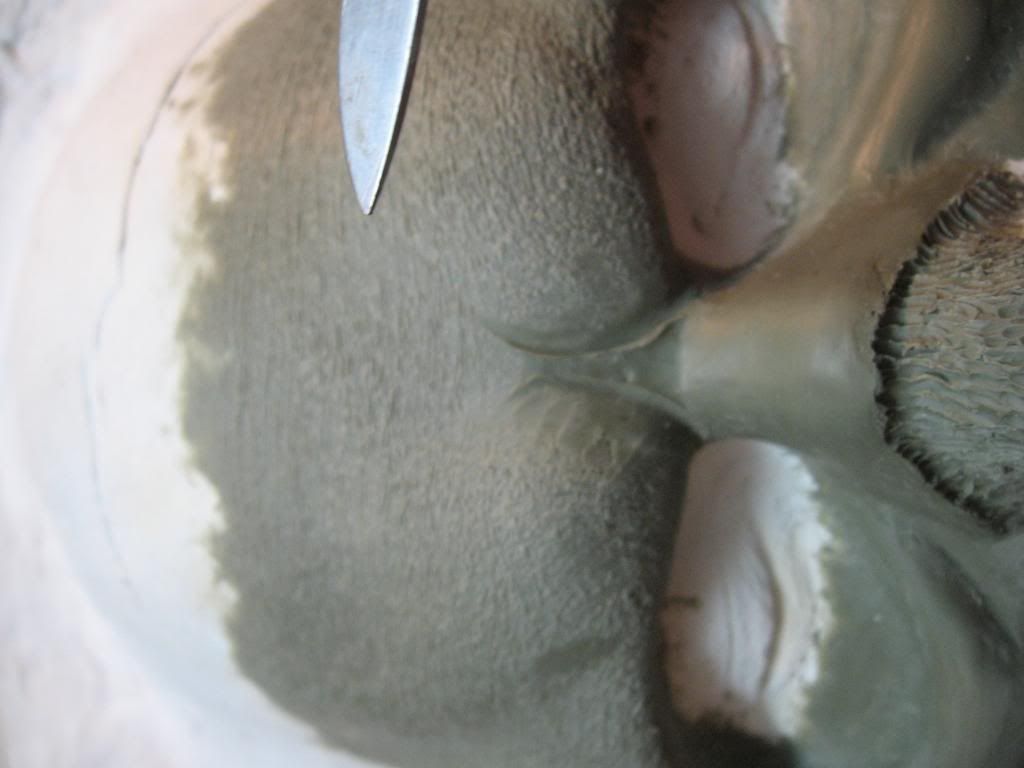 for the other half I'll use my finger just to show a little different effect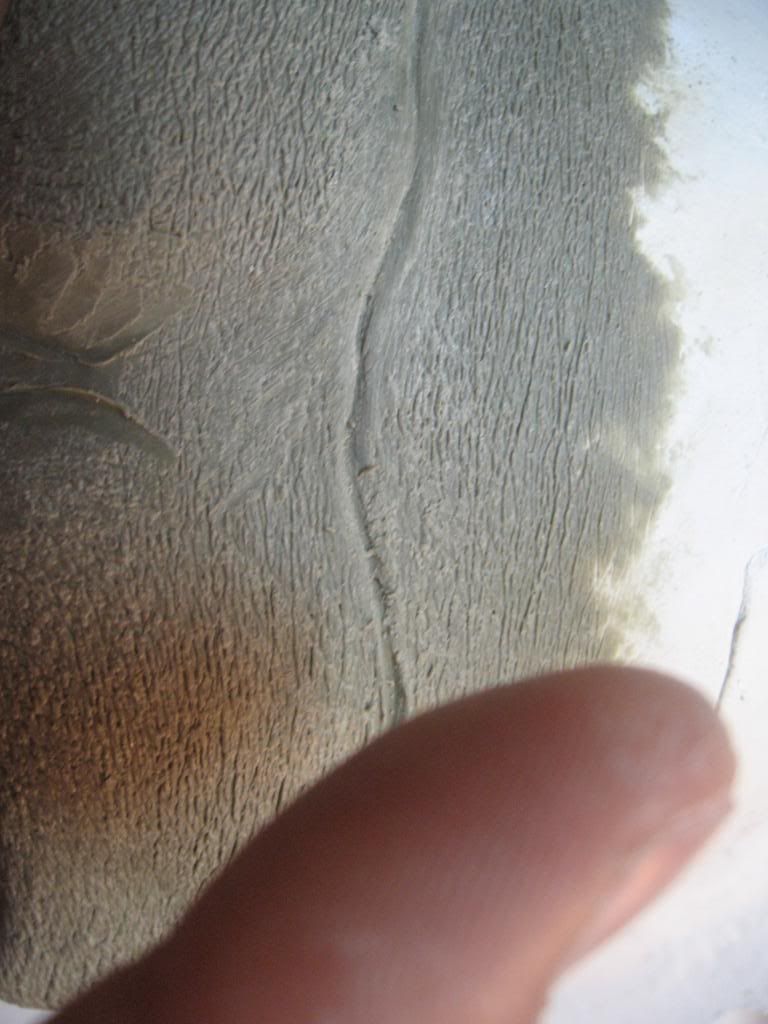 just press gently into the clay taping it,not smudging it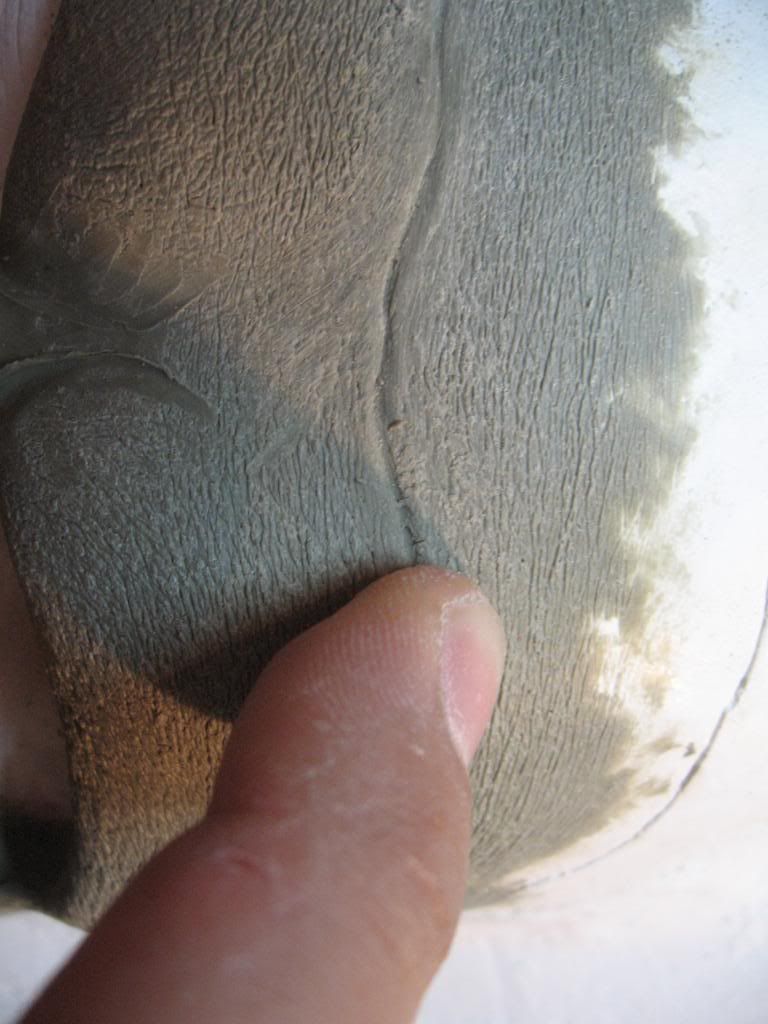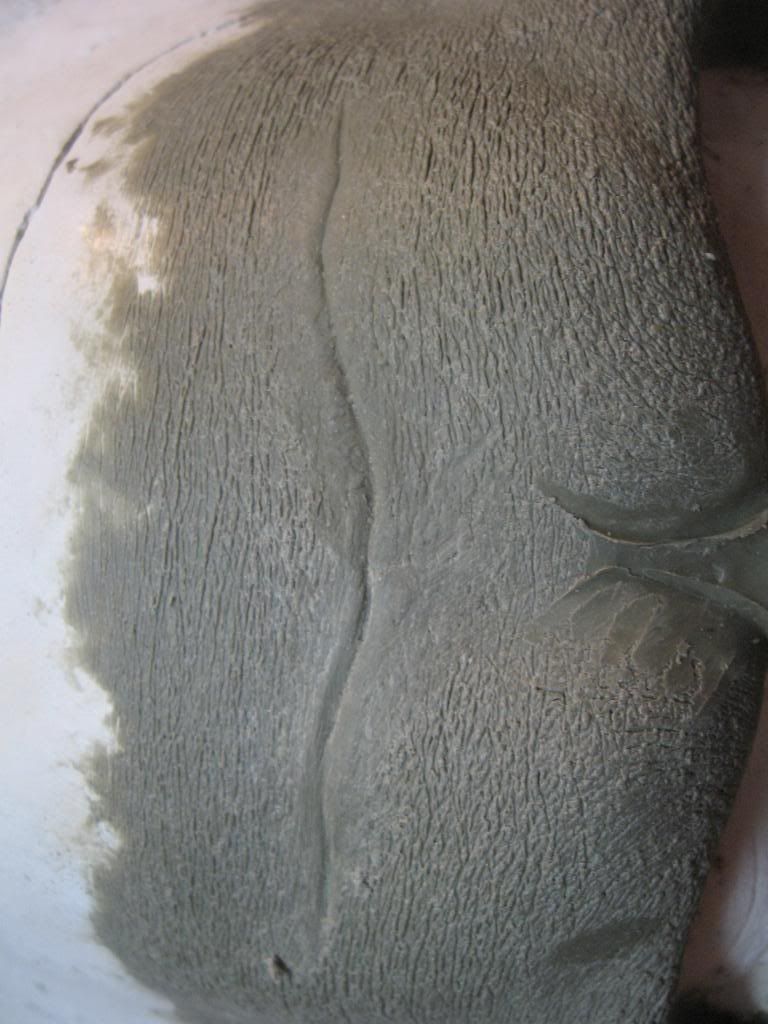 then I go over it with a cat brush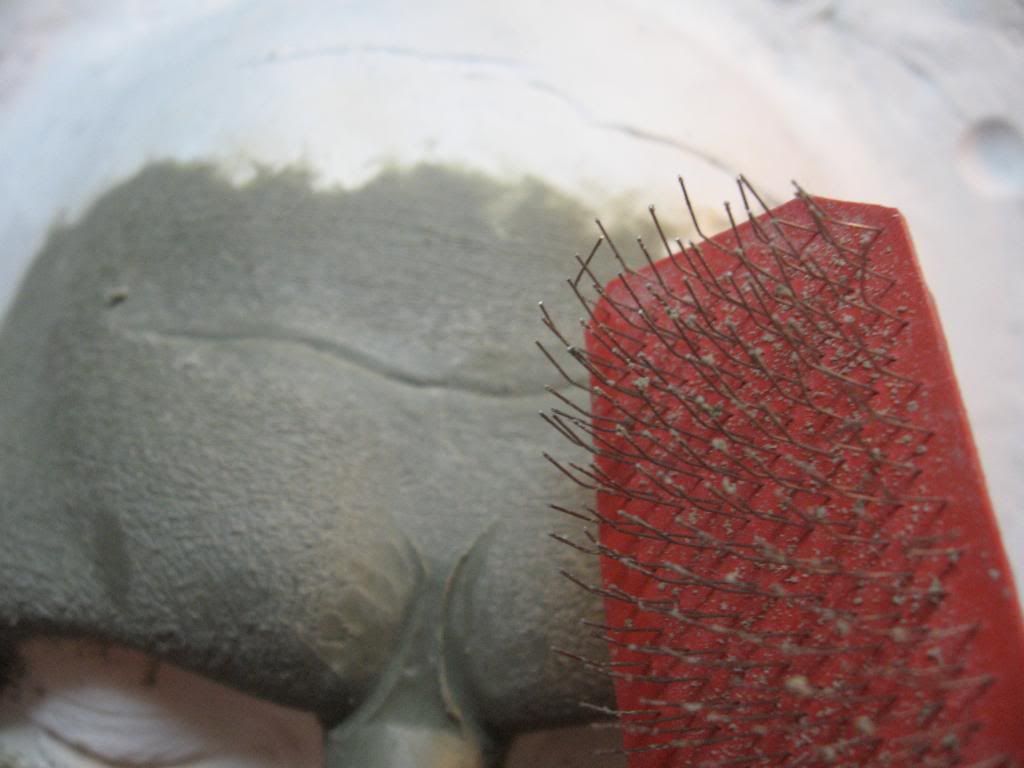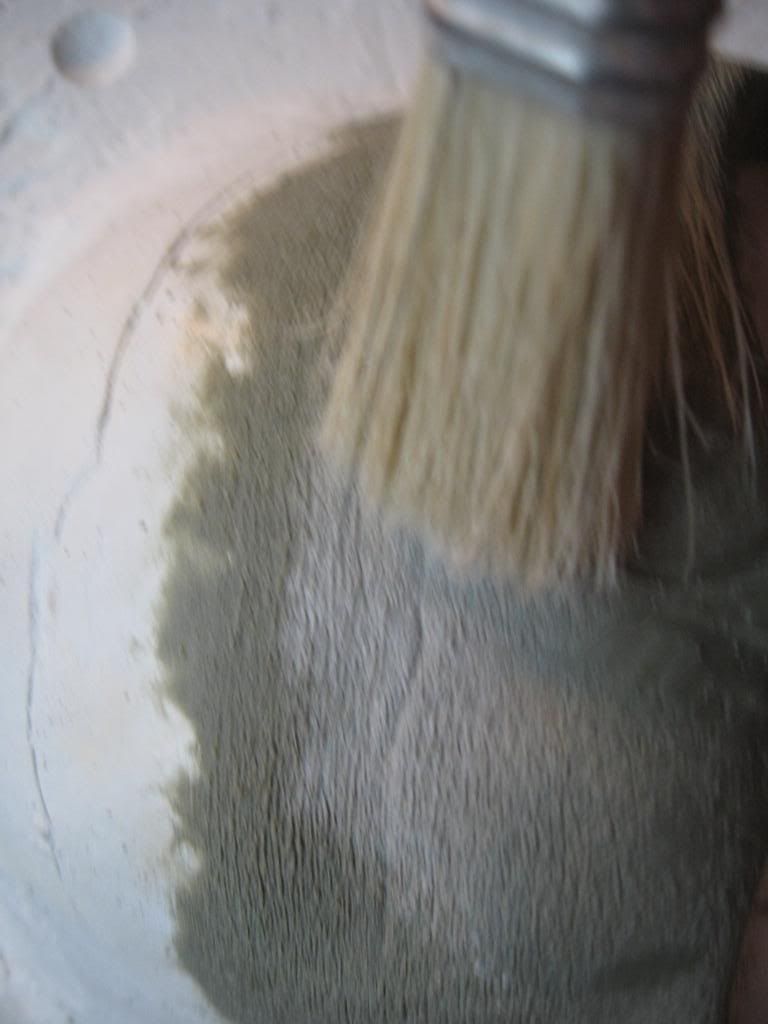 next the rake tool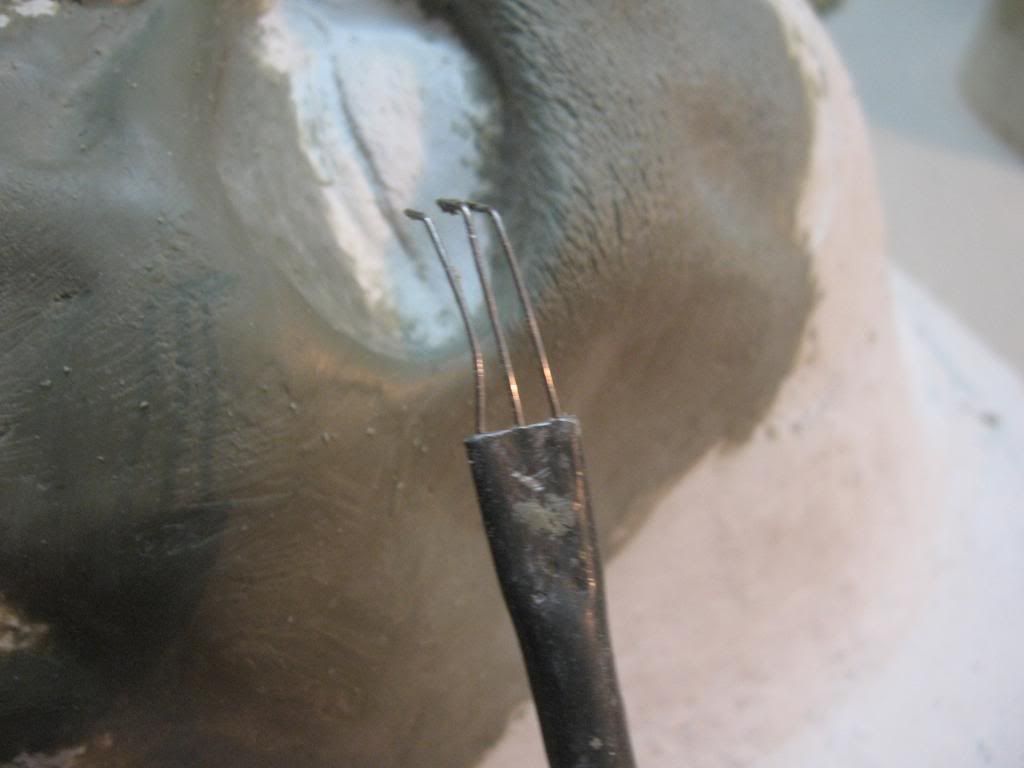 I use it to scrape the surface of the clay to make wrinkles or to cross hatch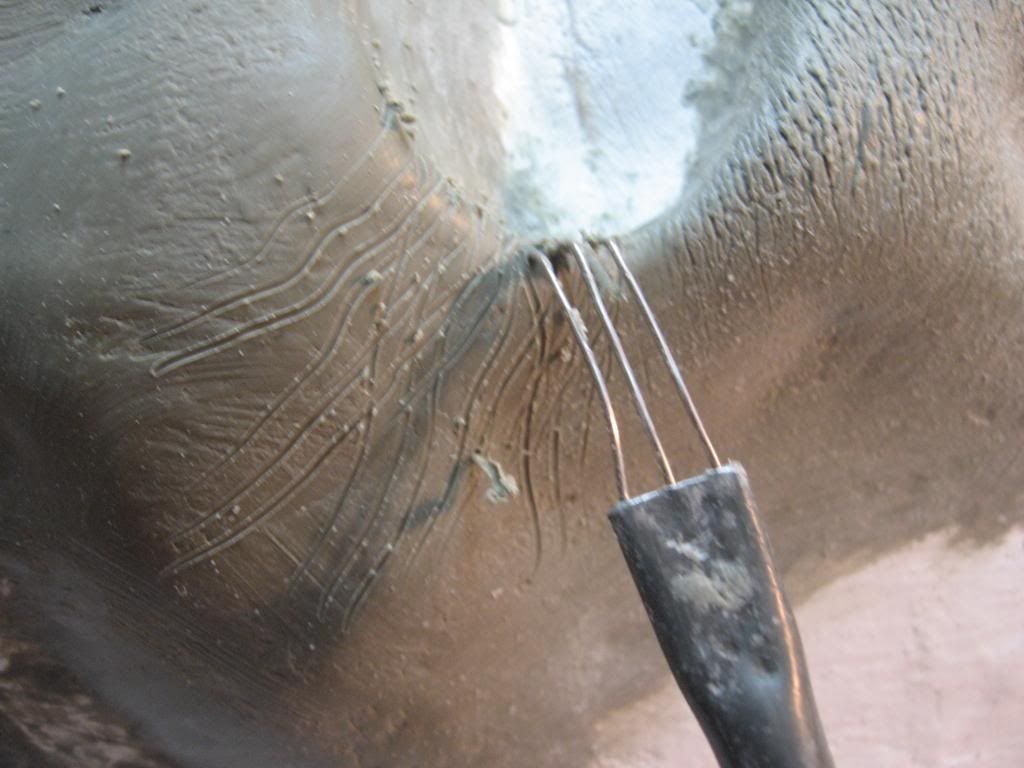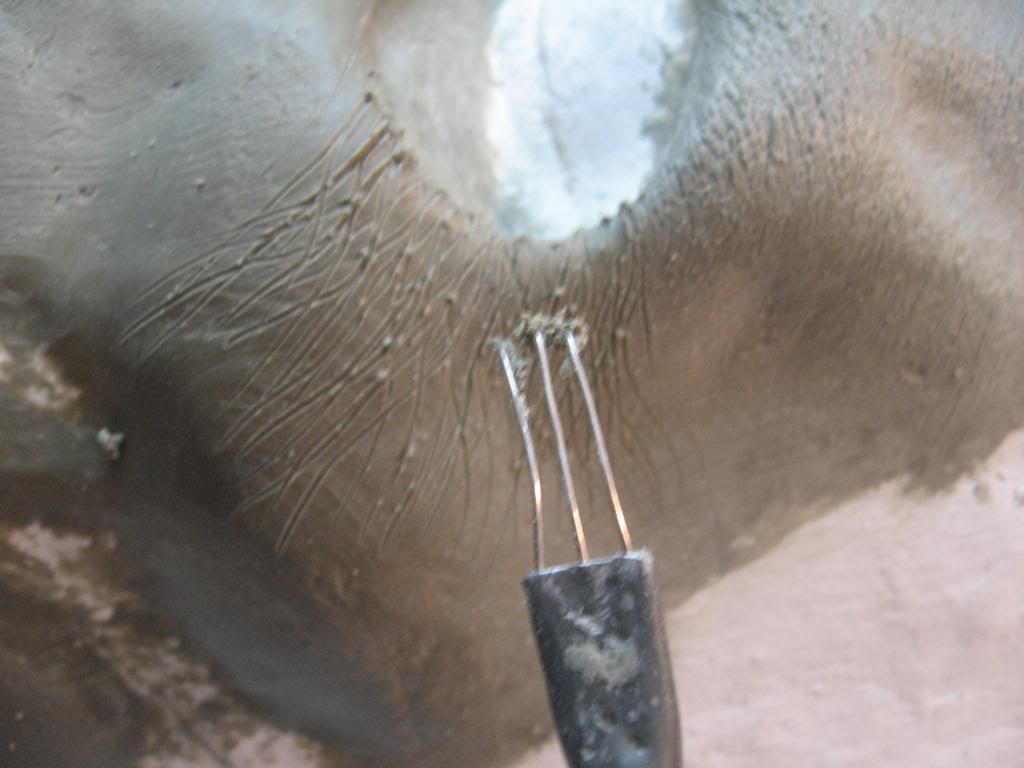 then go over it with a cat brush to soften it a bit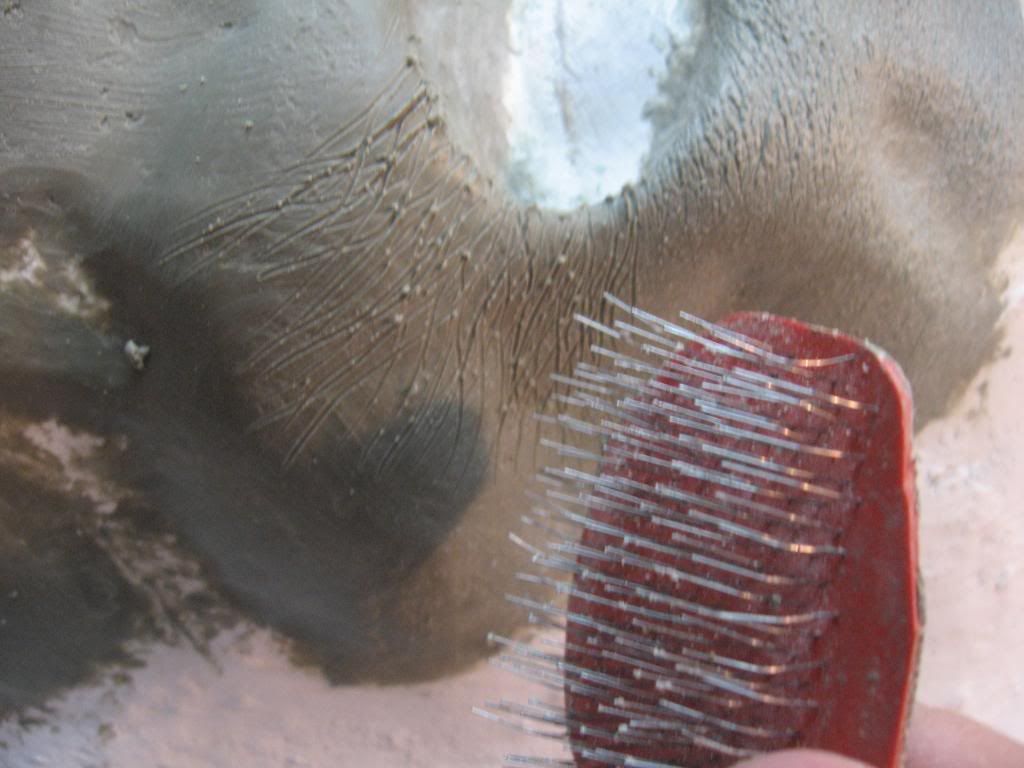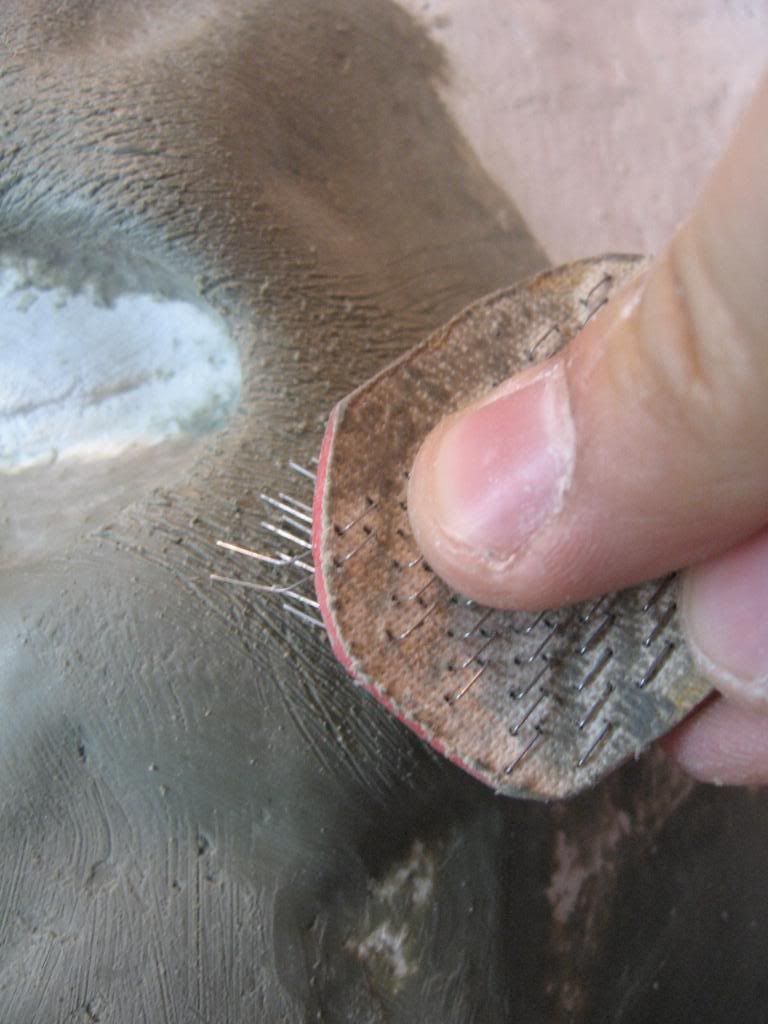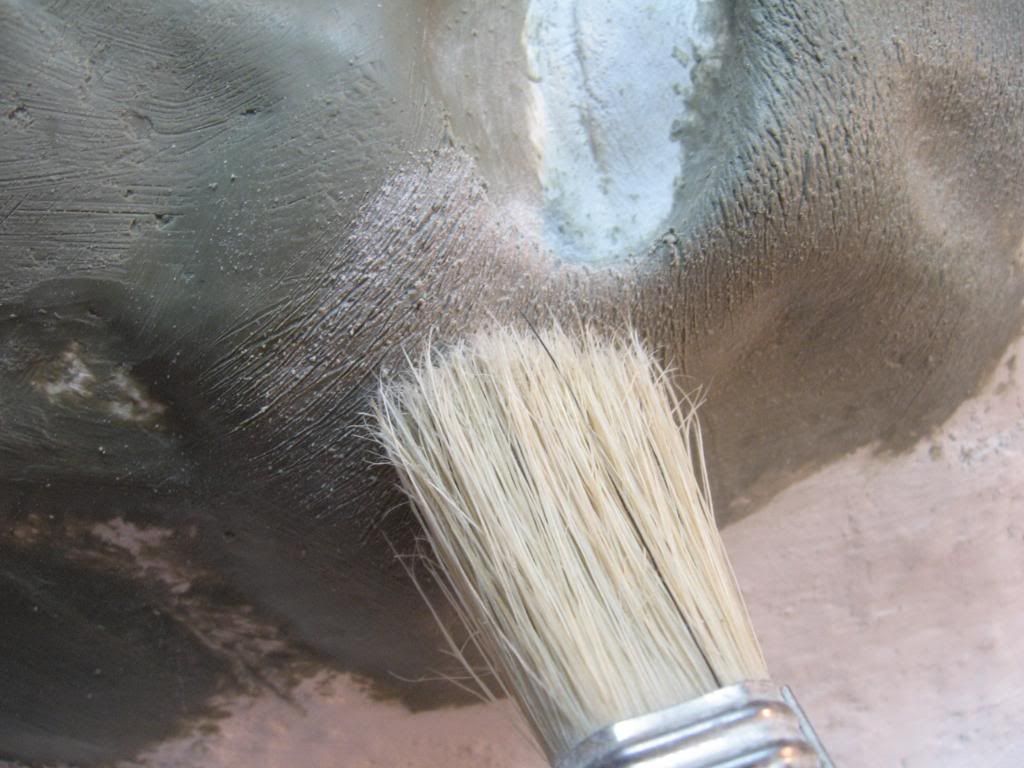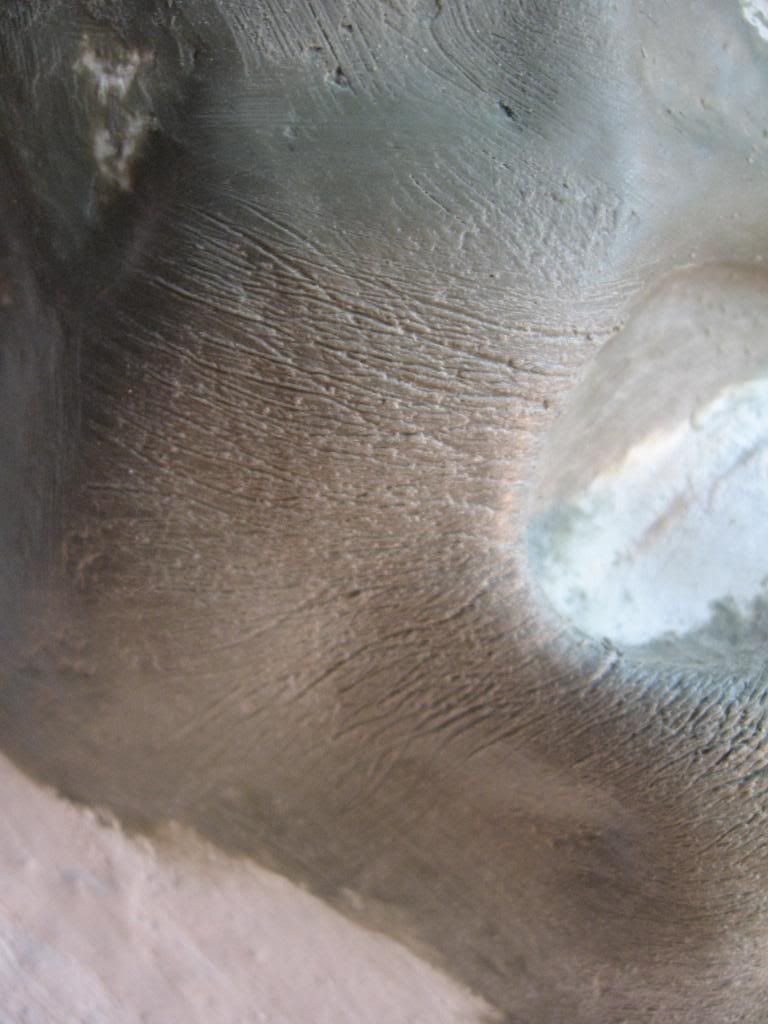 The needle tool
I like to use this tool to make goose bumps,it gives me more controle of the size of the bump unlike a ball tip tool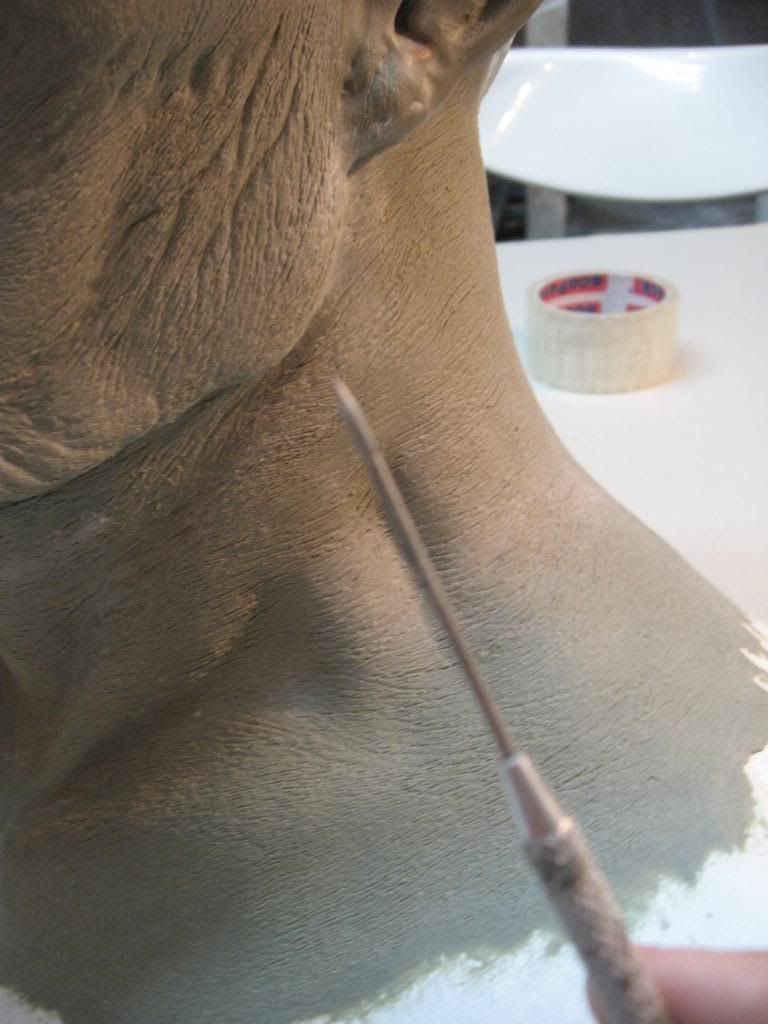 I jab it into the clay at a sharp angle of about 15 degre
in a random pattern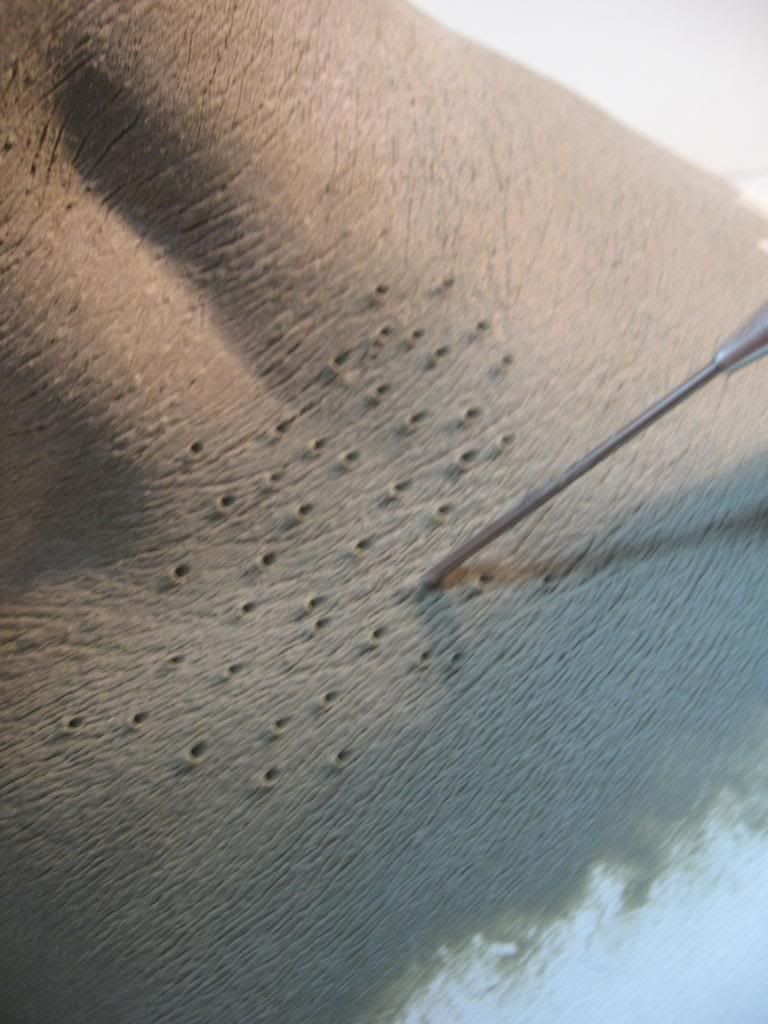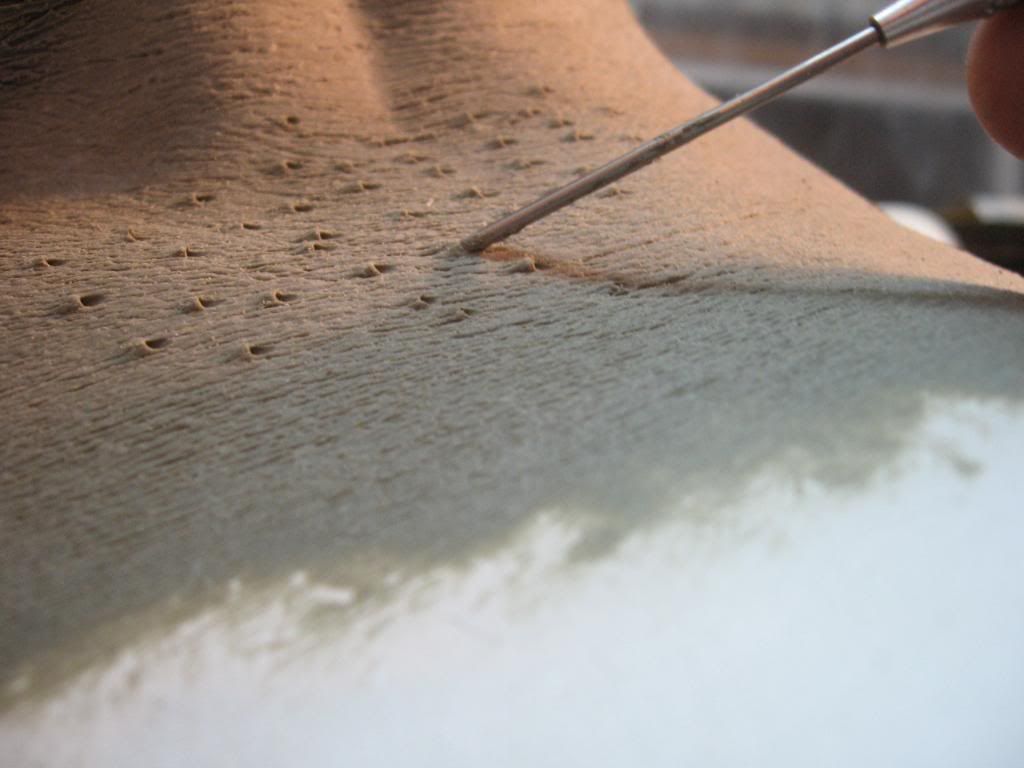 here you can see the size of the bumps you can achieve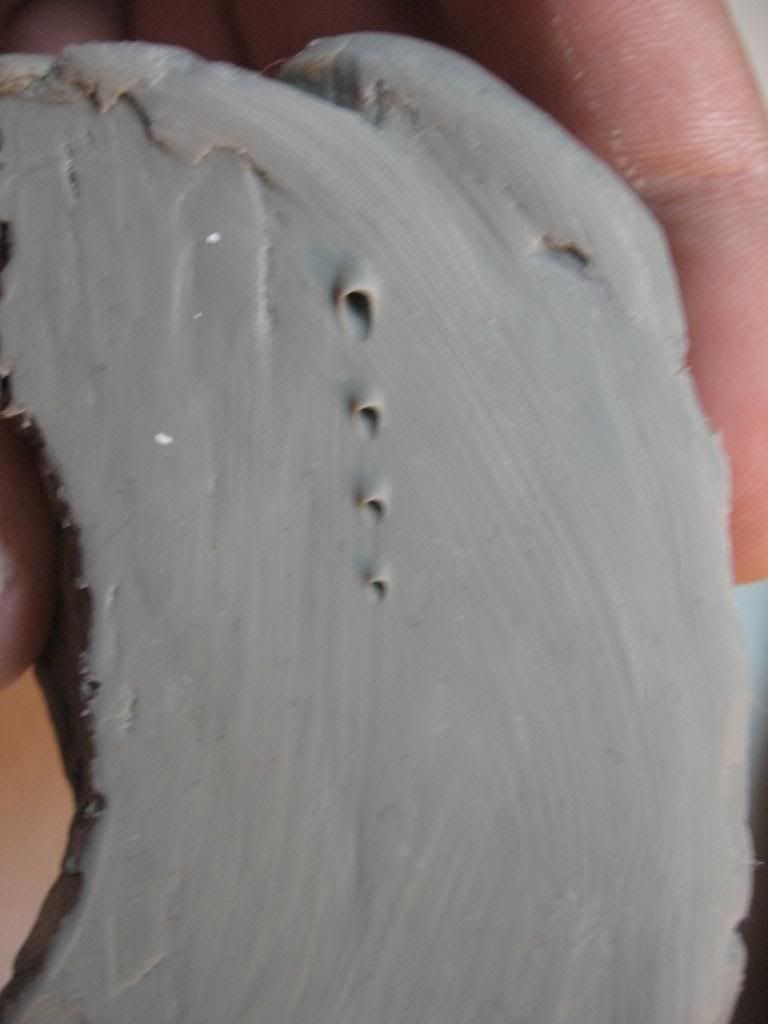 the next step to fill the holes for the bumps is to make a clay slip
I melt the clay in a small cup,and when its all melted and liquid I add 99% alcohol to it and mix it so it would stay liquid.
Then using a soft brush,I brush it over the bumps.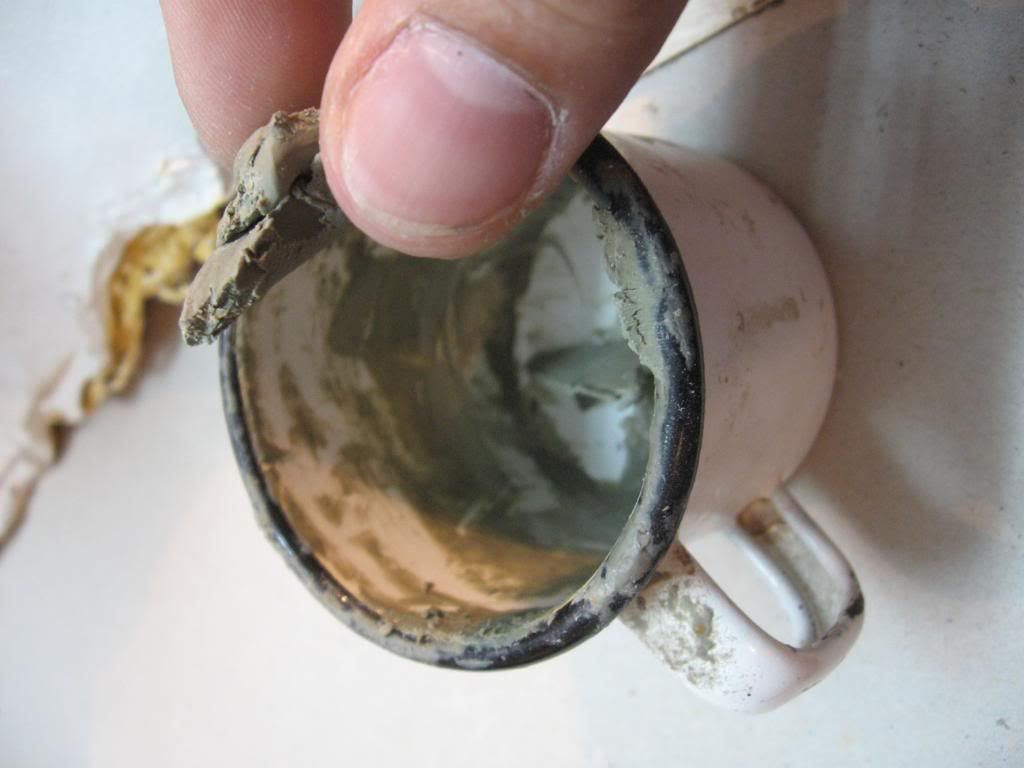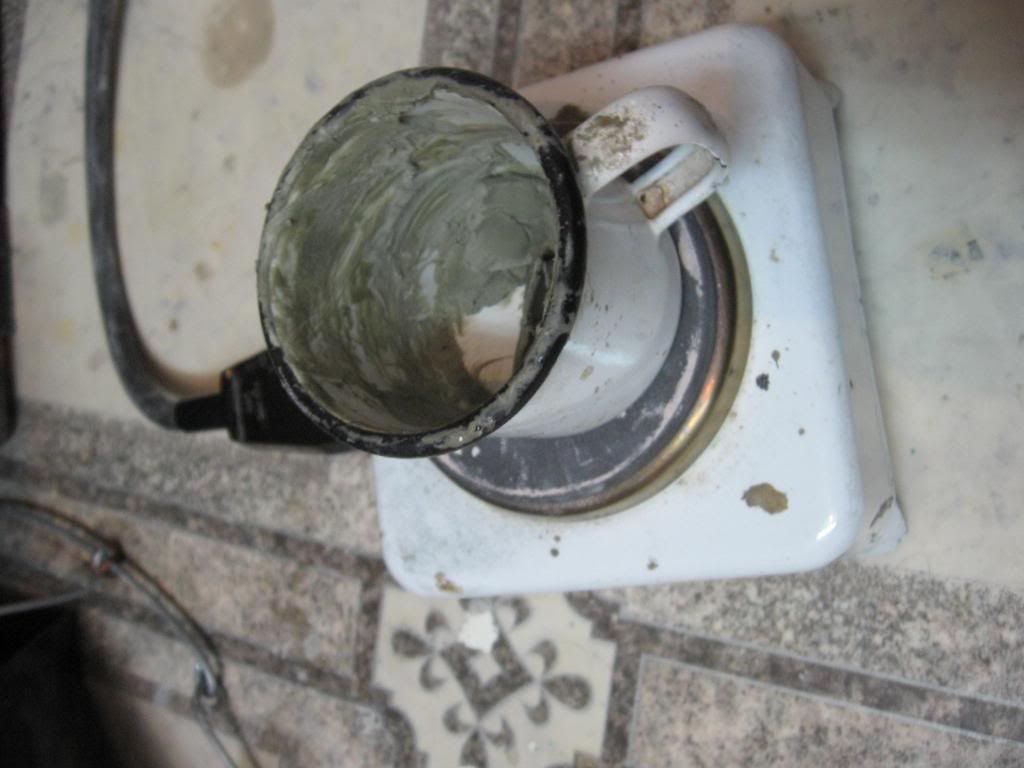 So I added clay to the pot,and now I'm melting it on a small stove
You must be careful not to let the clay boil or burn so you have to constantly mix it as it melts.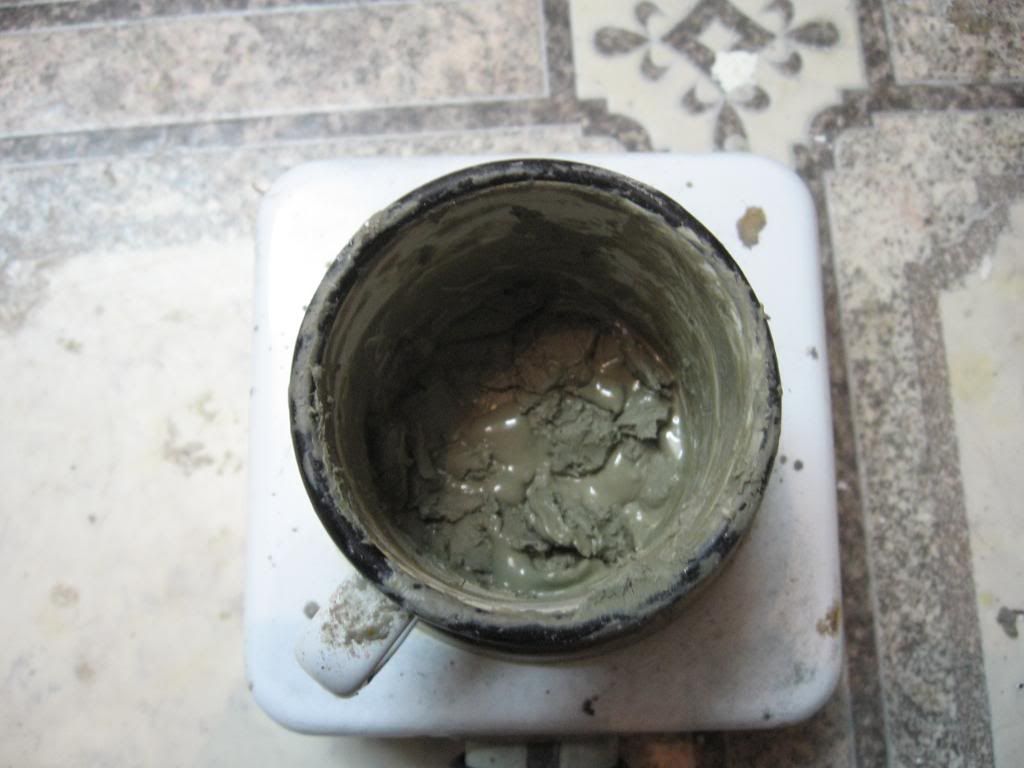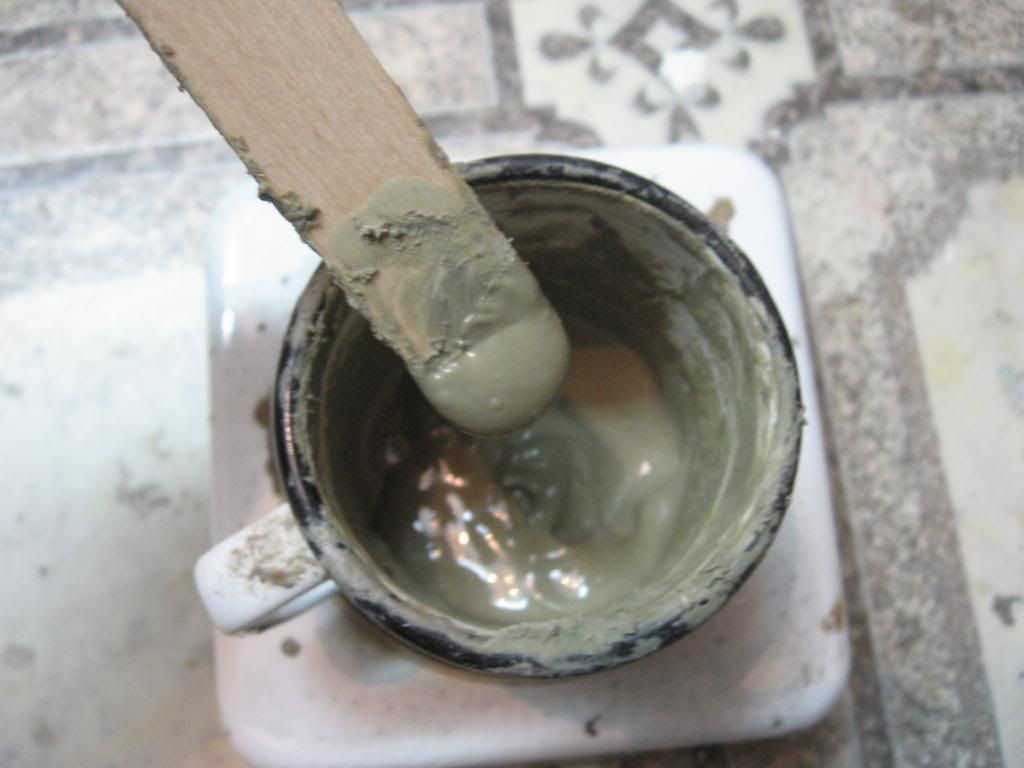 so when it melts take it off the stove and add your alcohol.
Be warned it will look like its boiling but its ok,thats just alcohol evaporating,so stir it until you get a yogurt consistency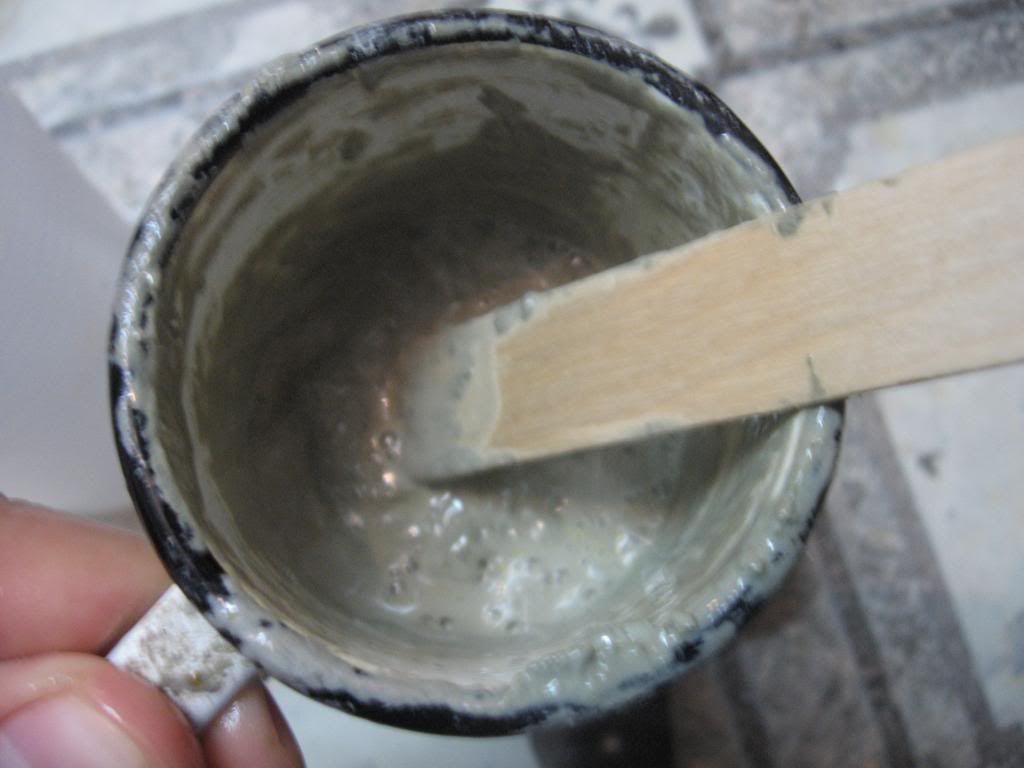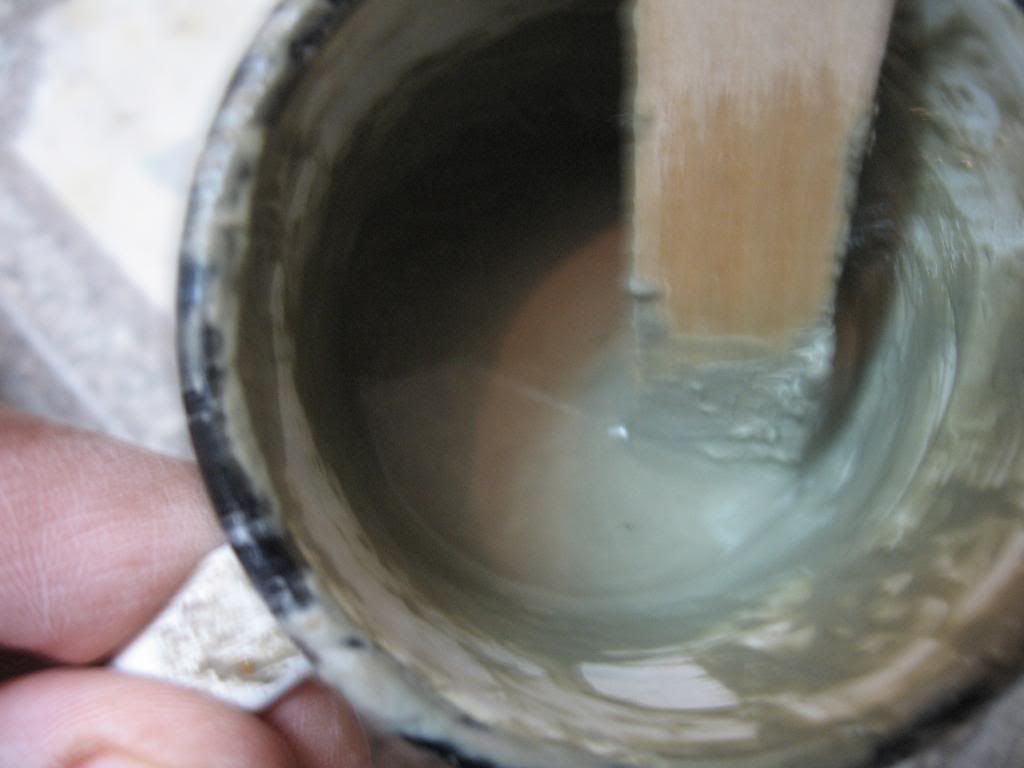 if it starts to thicken up,just add more alcohol to it and mix until it becomes like a sour cream consistency
Now the fun begins
I will use this soft brush with synthetic hare(its cheap and can throw it if it gets ruined) to brush the slip over the holes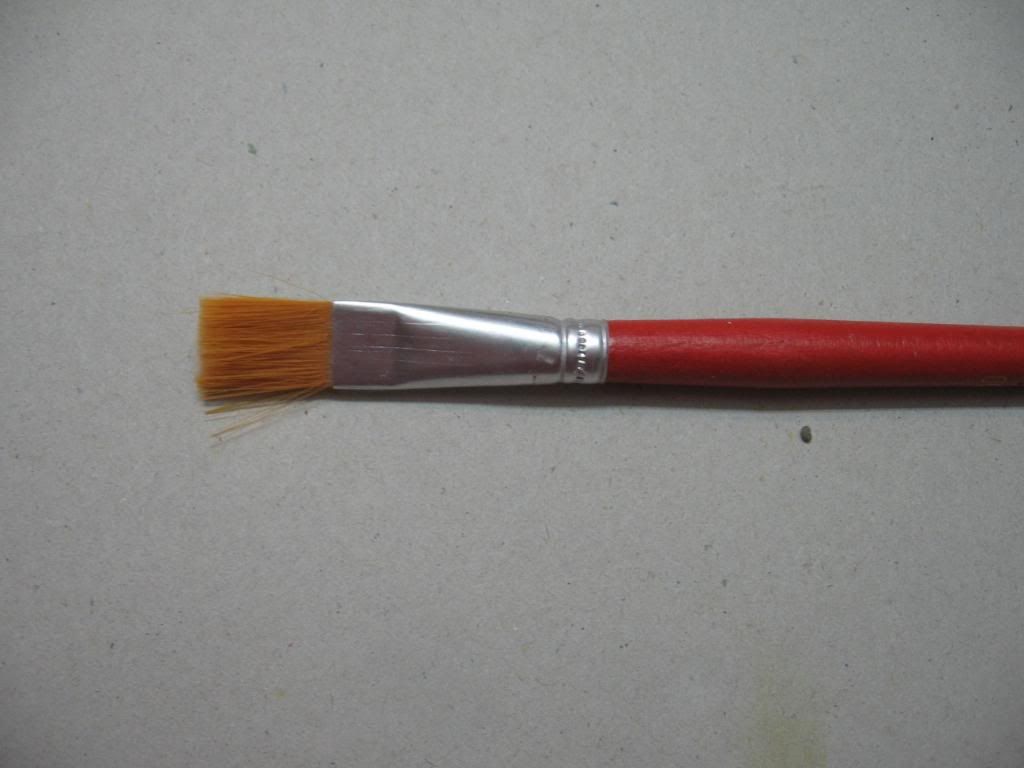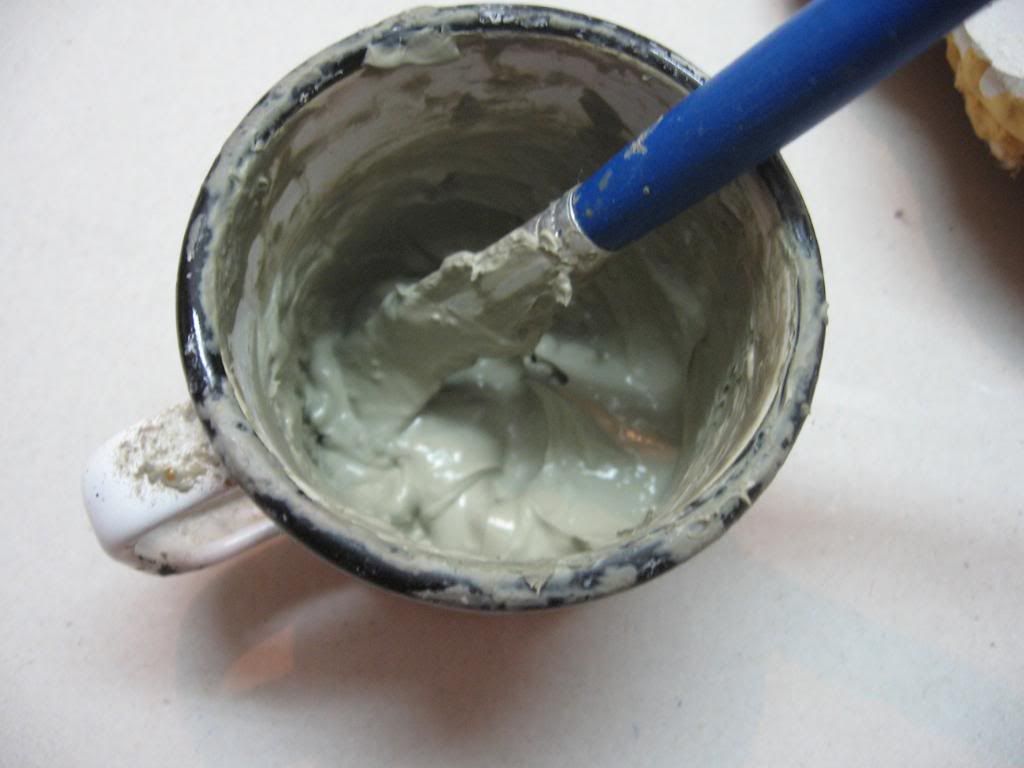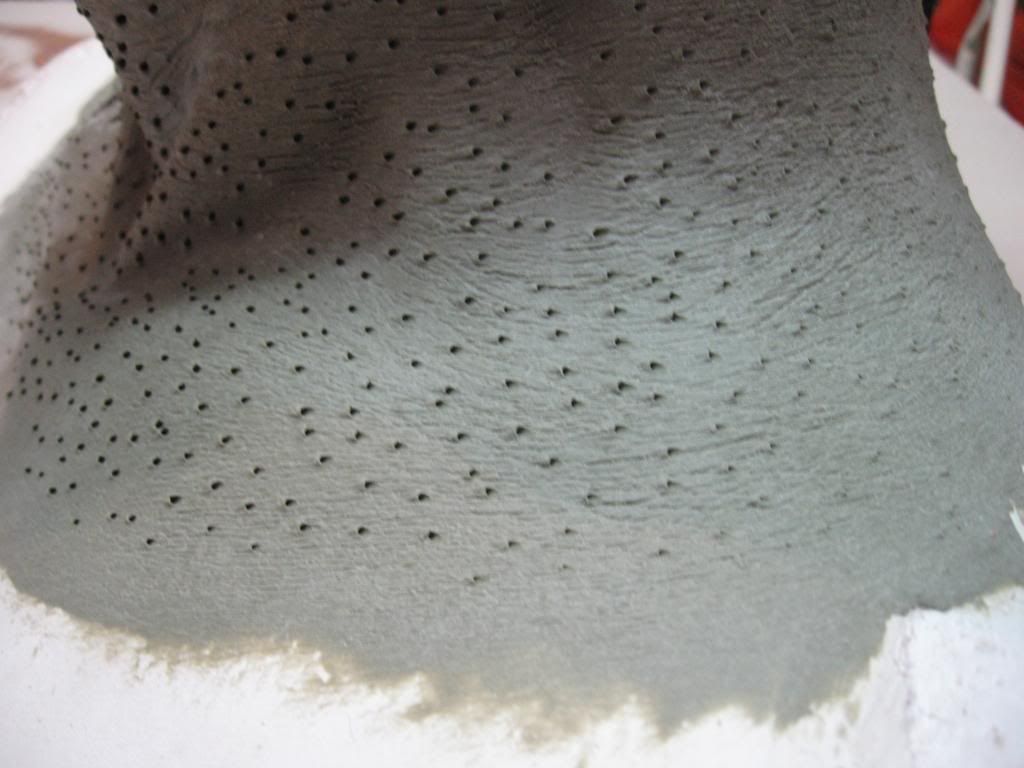 now,you have to brush the slip in the direction of the jab so you will fill the holes,and take extra care not to push too much so you wuldnt destroy the detail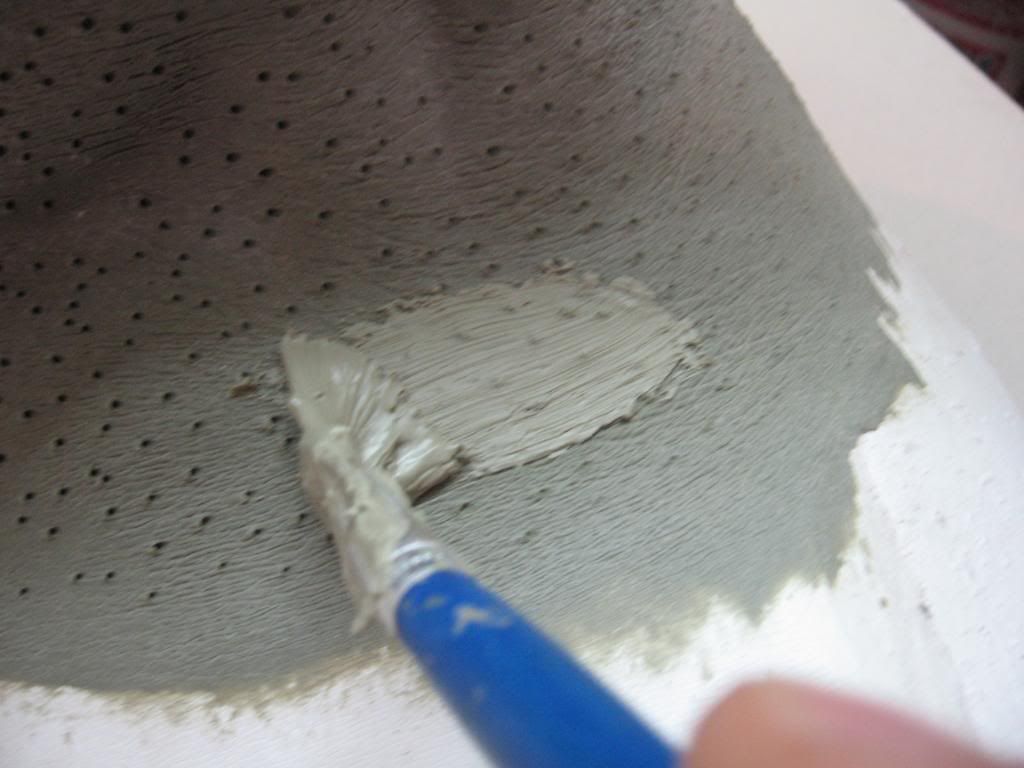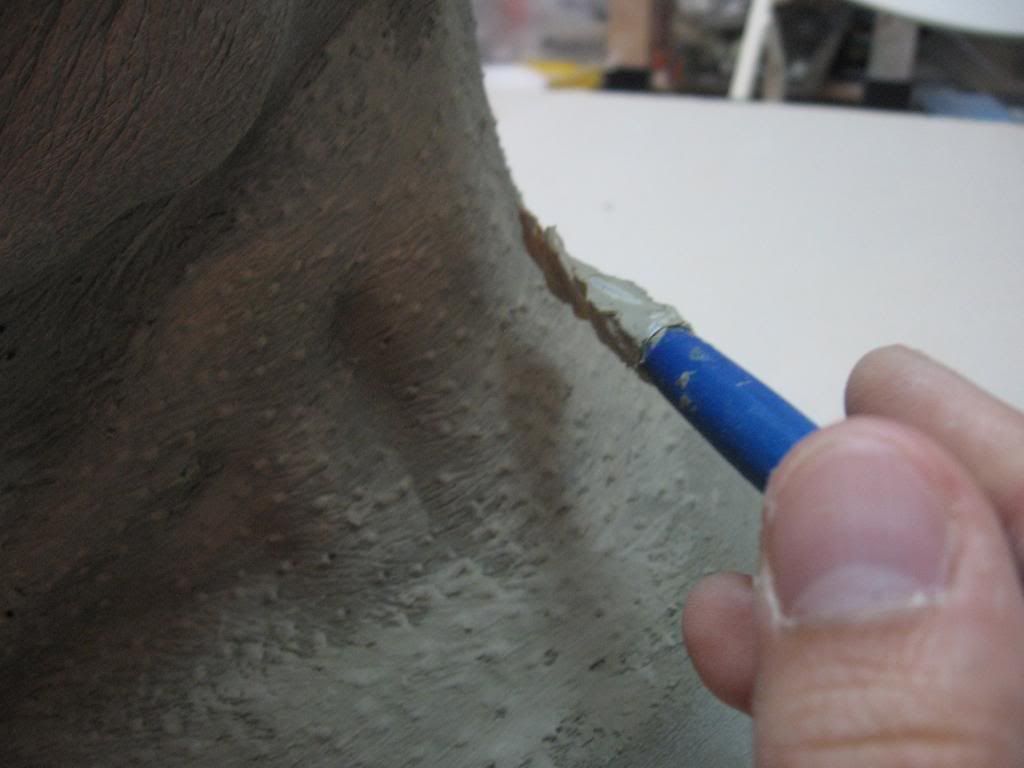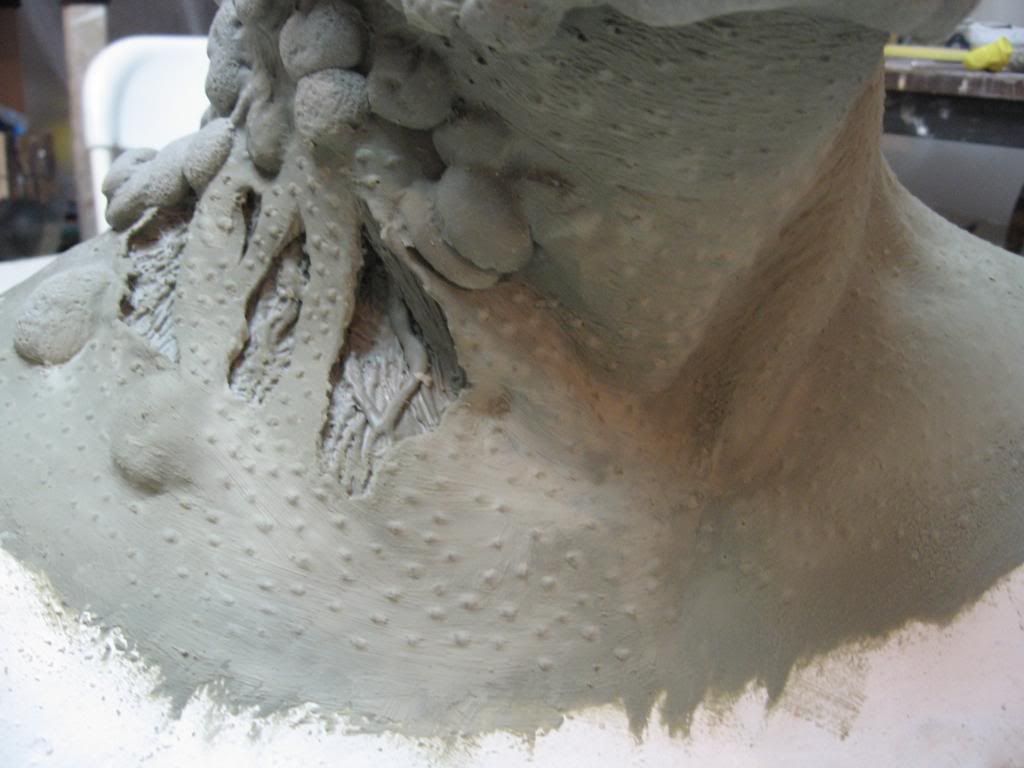 a couple of brushing are needed to be done because the alcohol evaporates from the clay slip and it shrinks,so a few layers are necessary to build up the bump
After the final layer wait for 10 to 15 min for the alcohol to evaporate
,check if the clay slip is firm again(if you can touch and it doesnt smudge under your finger),and then powder it to eliminate stickiness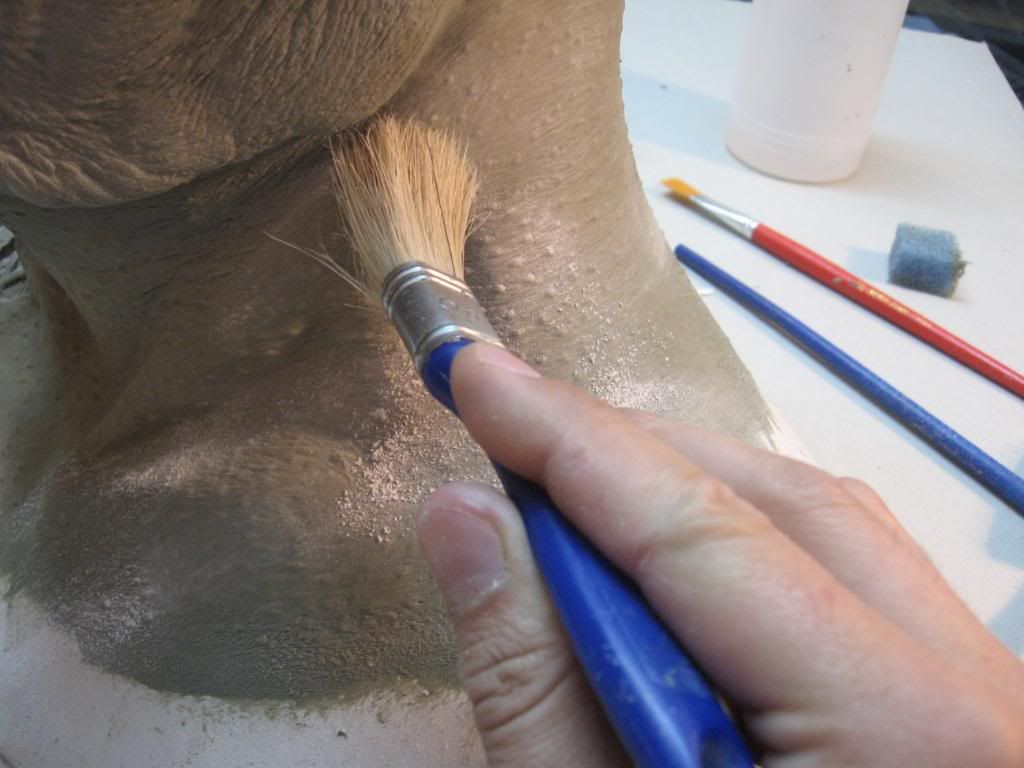 go over it with a cat brush in a cross hatching pattern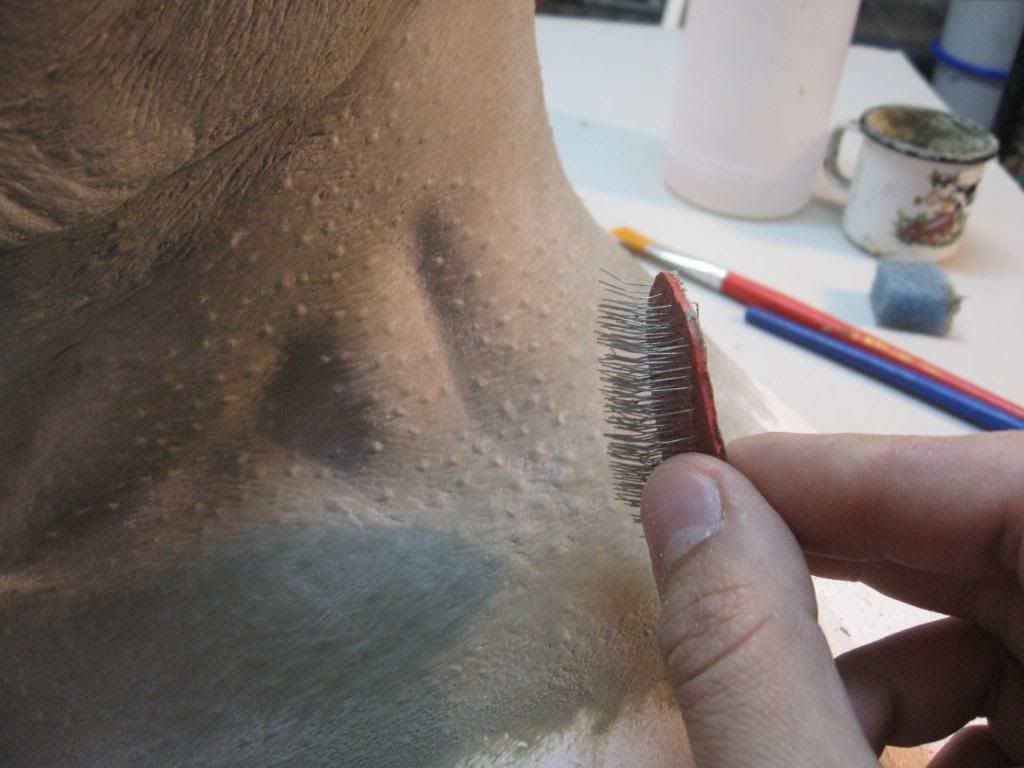 when finished powder with a brush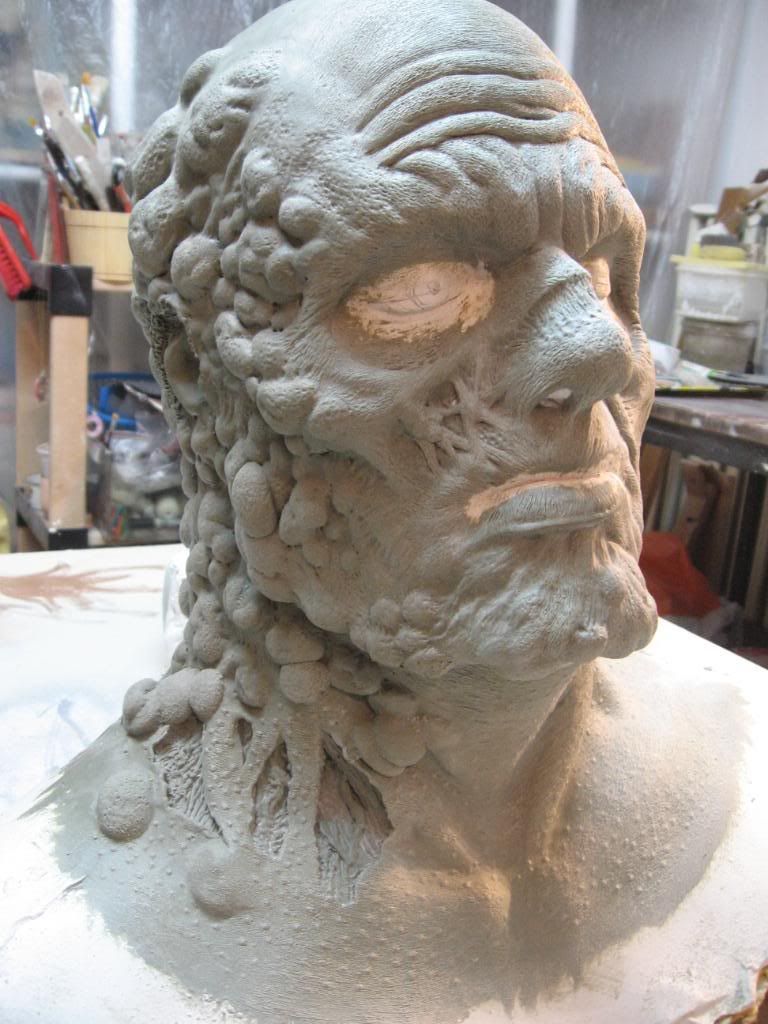 and thats it